The Comfen Combine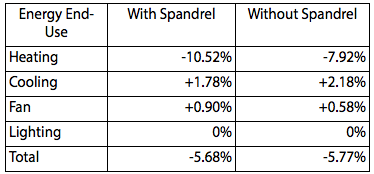 We've previously explored some of the ways that GlasCurtain outcompetes aluminum curtain wall systems (eg. embodied energy), but can you ever have too much supporting data? We don't think so.
So we put GlasCurtain and its aluminum-framed competition through the COMFEN combine (a bit like the NFL combine) to see what would come out.
What's COMFEN?  Simply put, it's "a tool designed to support the systematic evaluation of alternative fenestration systems for project-specific commercial building applications."
The results of the combine show that using GlasCurtain results in a 5.7% reduction in whole building energy use! And with energy costs rising, that means a lot more money in your pocket.
Still, even at 5.7% energy savings per year, it must take a while to see an ROI, right? Well, since GlasCurtain doesn't cost more than aluminum curtain wall framing, you'll see an ROI from day 1!* Yup, less waiting and more saving.
Instant ROI, LEED v4 points, and less embodied energy than the competition: what other green building products can say that?
*GlasCurtain doesn't cost more than European-based curtain wall systems of comparable performance. In fact, it can cost quite a bit less!