GlasCurtain Welcomes Glass 8 ALL WEATHER Windows As Installation Partners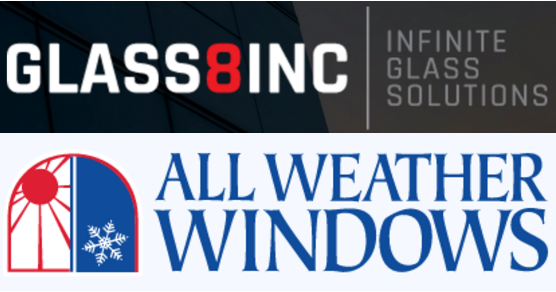 A strong business is built with strong partners. It's therefore one of our primary objectives at GlasCurtain to seek out and work with the very best Glazing Contractors in North America. Finding and selecting the best of the best can be a labourious process, but one that's absolutely essential if we're to deliver the very best curtain wall installations on the market.
So given our high standards, what are the chances that we find a top-shelf Installation Partner in a given month? Middling, really. And what are the chances that we find not one but two incredible Installation Partners in the same month? Well, slim!
Thankfully for our growing fibreglass curtain wall market, slim != zero. GlasCurtain is therefore very pleased to announce that we have two new Installation Partners in Canada!
Glass 8 Inc is based in Winnipeg MB and is an agile glazing contractor working across the Prairies and into BC. They offer services to both the residential and commercial market segments.
All Weather Windows is based in Edmonton AB with branch offices across the country. They're an established player in the residential market segment and increasingly expanding into commercial projects.
Welcome to both of our new Partners!
Glass 8 Inc: Contact Dean Borys for bidding on your next project.
All Weather Windows: Contact Adam Brahim  for bidding on your next project.