Introducing Nunavut Arctic College in Iqaluit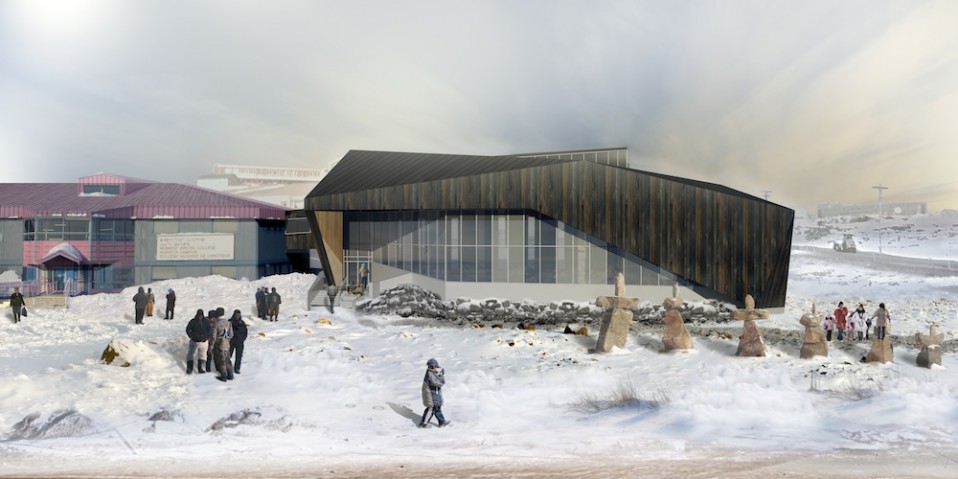 Located 2,000 km north of Montreal as the crow flies, Iqaluit is the capital city of Nunavut. Located on Baffin Island, Iqaluit has over 7`700 residents, making it the most populous locale in Canada's largest Territory. Also putting Iqaluit on the map is the largest campus of the Nunavut Arctic College (NAC).
Founded in 1995, NAC is a degree-granting institution with growing importance for its community. With their newest Iqaluit building, NAC aims to further establish itself not just for the quality of its programs but also for its facilities and Far North architecture more broadly. At 22,000 sq ft, this new Iqaluit building will provide program space for fine arts studies, digital and multimedia courses, fisheries training programs, kitchen classrooms and more. In all, over 300 staff and students will be accommodated once doors open for the Fall 2019 semester.
GlasCurtain is featured prominently throughout the building with white fibreglass curtain wall mullions and white exterior caps, echoing the serene snow-covered landscapes of the area and sharply contrasting the remainder of the textured wood facade.
Distinctively co-designed by Cibinel Architecture of Winnipeg and Teeple Architects of Toronto, this avant-garde building makes an impactful statement about the future of education and architecture in the Arctic. Construction begins this Fall.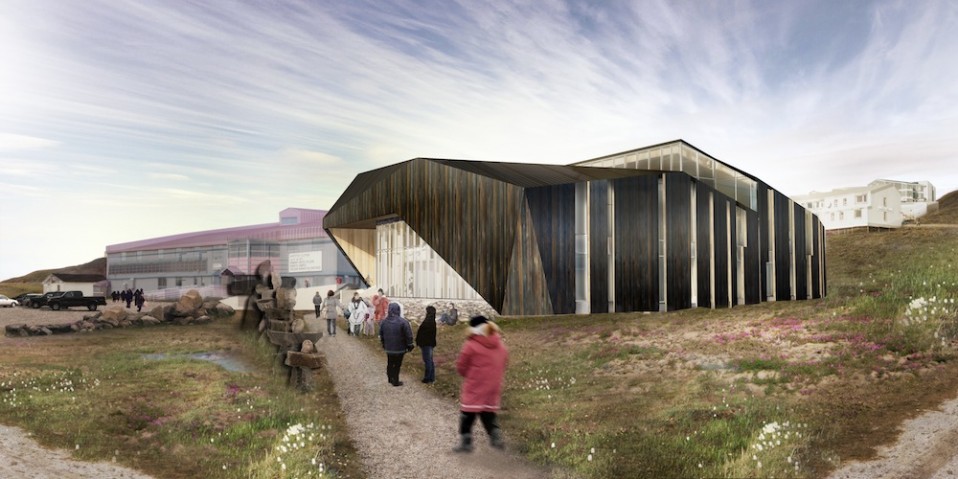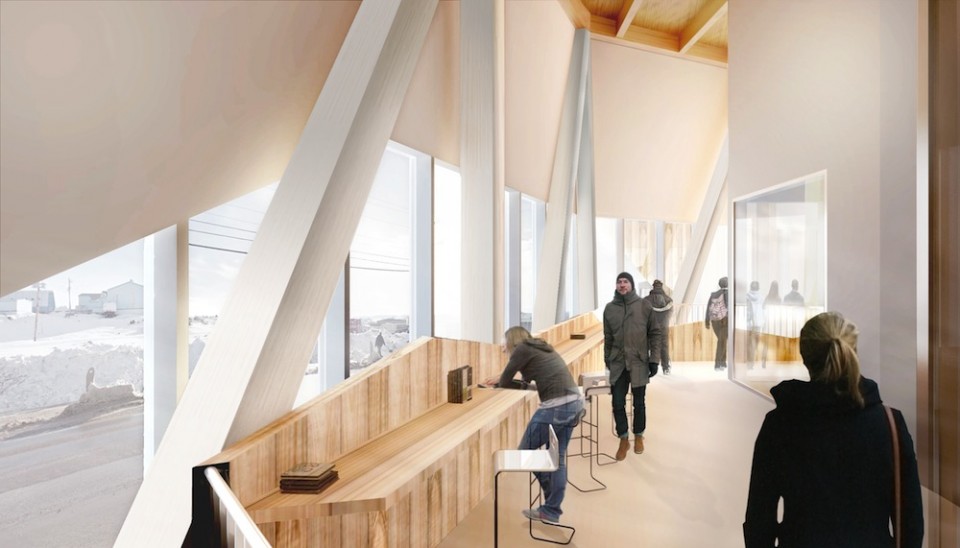 [Rendering credits : Teeple Architects and Cibinel Architecture]