RAIC Webinar Live!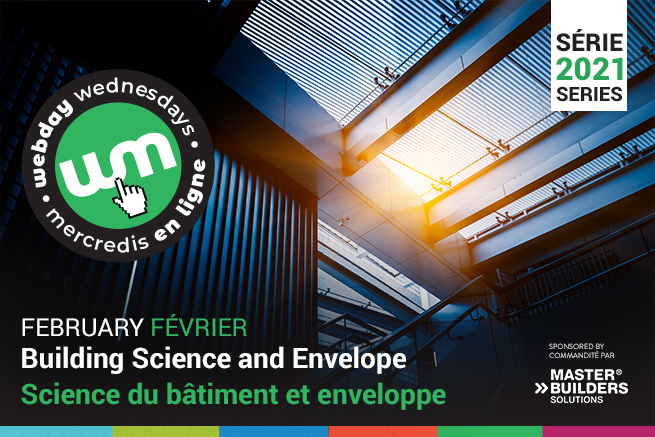 February is Royal Architectural Institute of Canada (RAIC) Building Science and Envelope Month (not to mention Black History Month in Canada). For RAIC, who better to kick things off than GlasCurtain Managing Director Peter Dushenski with his in-depth presentation The Past, Present, and Future of Curtain Wall!
The Learning Objectives for this presentation:
– Compare early 20th century curtain wall technology with the latest 21st century technology
– Explain Thermal Bridging and its importance in 21st century building envelope design
– Identify the psychosocial value of transparent facades
– Describe Embodied Carbon (EC) impacts of curtain wall and related manufacturing processes
Peter starts his presentation with a brief but important exploration of glass and framing technology starting in Ancient Egypt, through Roman times, up to Renaissance England and Late Modern France, setting the stage for modernist greats like Walter Gropius and Mies van der Rohe in the 20th century, before arriving at R9.5 fibreglass-framed curtain wall systems in the 21st century.
If that sounds interesting and you're looking for Continuing Education credits, the 1-hour presentation (and quiz) is available to stream from RAIC until December 31, 2022, at your convenience!
If you'd like to watch a condensed version of this presentation that's focused more on 20th/21st century technological advances in glazing and curtain wall, check out our YouTube and Vimeo channels. Peter had shorter hair last summer… and was more handsome for it? Who are we to say!
Happy viewing!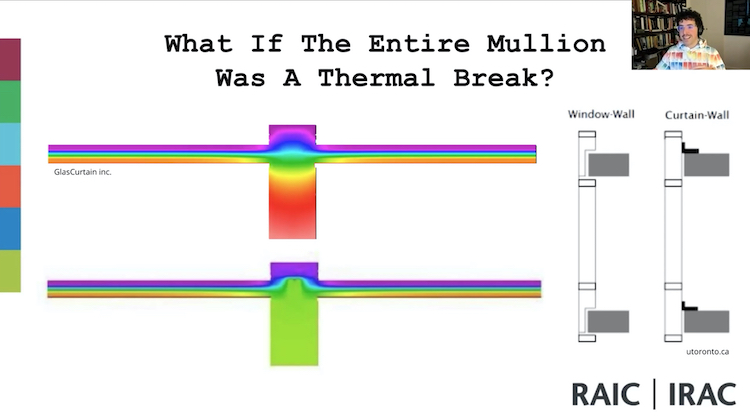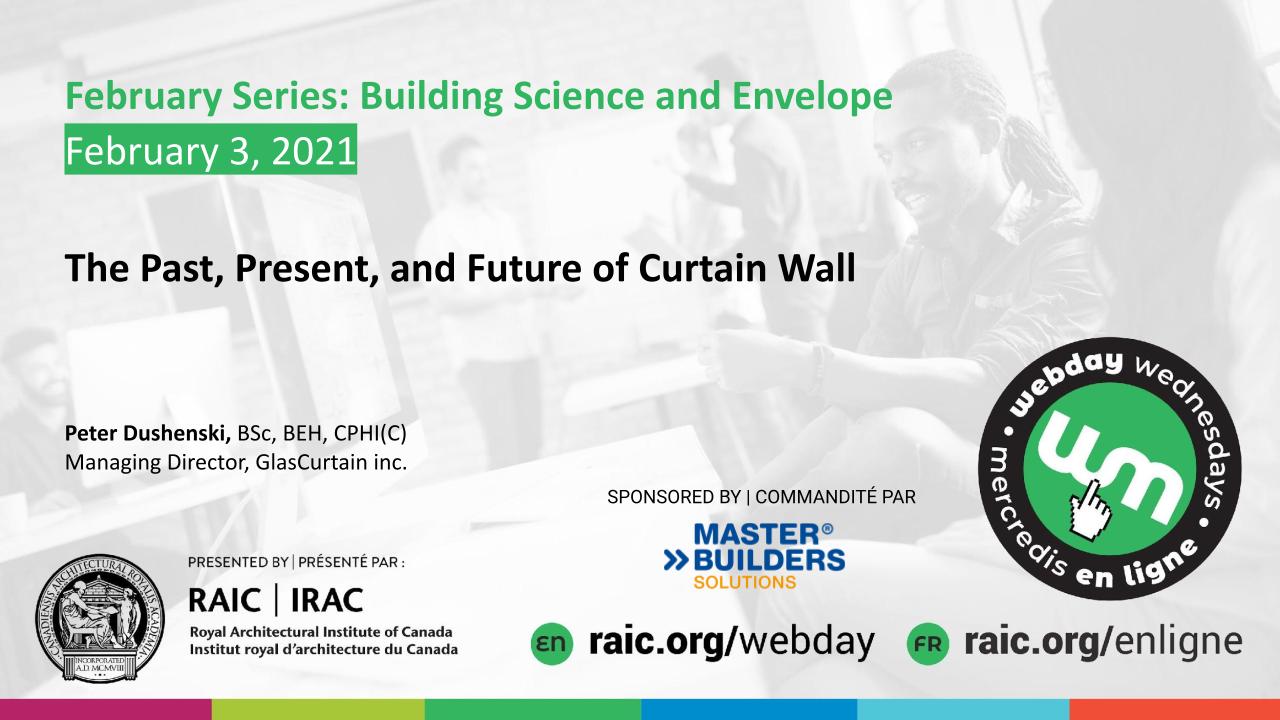 [Photo credits: RAIC]