Finishes For Fibreglass (With Durability Details)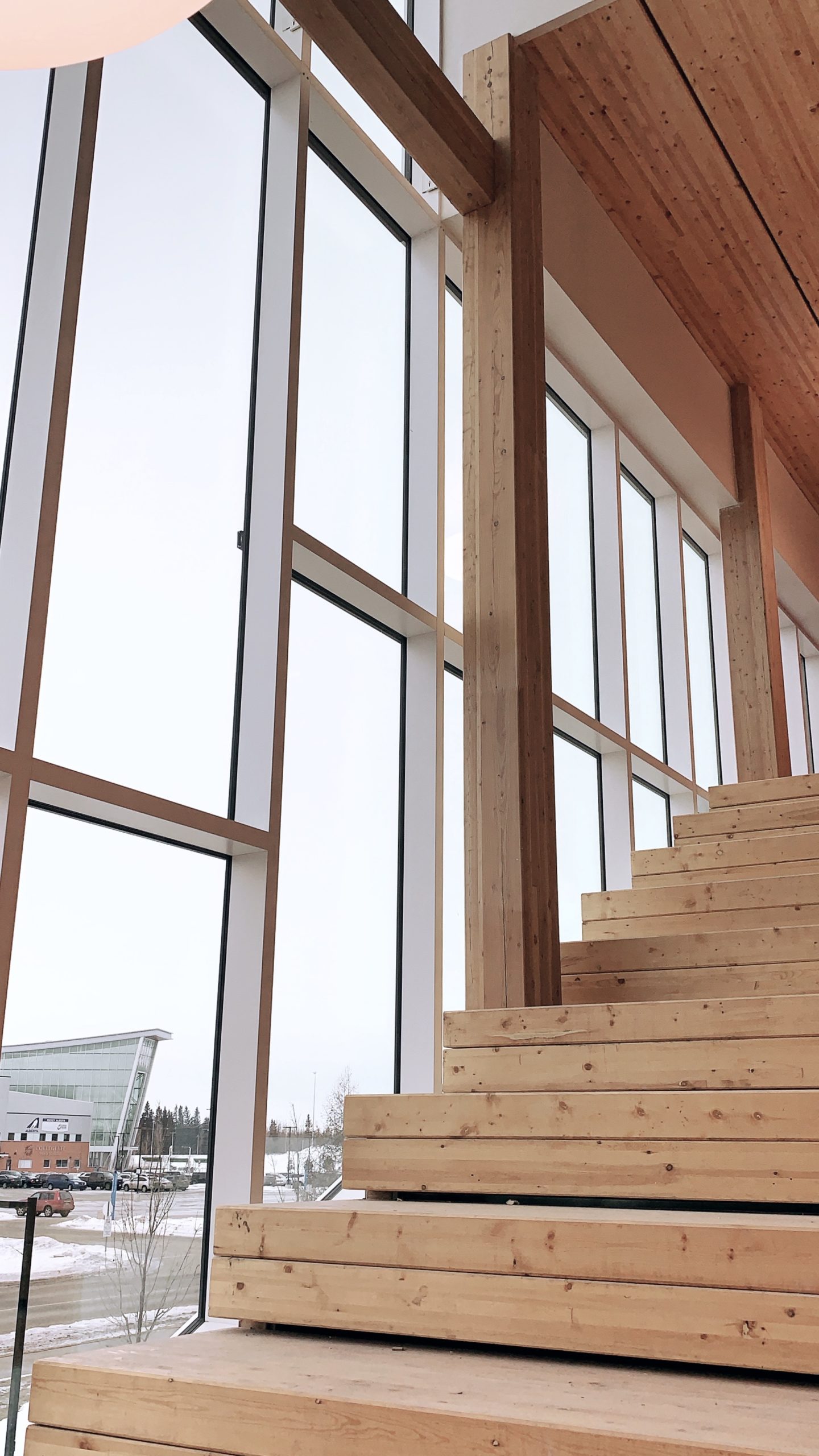 One of the most exciting design opportunities with fibreglass-framed curtain wall is the variety of finishes at your disposal. There are lots of choices!
But which are best ? And how durable are they ?
Much of the criteria for what is "best" depends on project requirements, so our sample specification includes factory-applied paint on interior fibreglass frames with standard colours of grey, white, or black with affordable optional colours — every colour in the rainbow! — available for any almost size of project. These painted finishes are our most popular because they offer design control and durability all-in-one.
Why is durability in particular so important, not just for Architects, but for all of us? Simply put, the most sustainable buildings are the most beautiful buildings. Since the most beautiful buildings are the ones that are looked after and cared for, we need to make that maintenance process as easy as possible, and that starts with durability. That's why GlasCurtain uses the exact same factory-applied polyurethane paints as the Aerospace Industry — to ensure the highest levels of quality and durability possible. These paints are good enough for the exterior of the composite-bodied 787 Dreamliner and we apply them to the interior of our curtain wall system. It doesn't get better than that!
(For the exterior snap caps, we offer clear anodized or coloured anodized aluminum, or painted finishes that can match or contrast the interior fibreglass frames.)
Compared to anodized aluminum frames, fibreglass can't tarnish or corrode. Fibreglass is tough stuff! Not only is fibreglass 100% corrosion-resistant, our aerospace-grade painted surfaces hold up superbly to wear, tear, and UV exposure. All of our painted finishes meet the stringent AAMA 624-10 standard, which include the following testing protocols (√ meets or exceeds requirements, all testing done by independent laboratories) :
Crosshatch Adhesion Dry, Wet, and Boiling water – No loss of adhesion √
Direct Impact Resistance – No removal of film √
HCl Resistance (10%) 15 minutes spot – No blisters or colour change √
Mortar Resistance 24 hours surface contact – No adhesion loss or colour change √
Detergent Resistance 72 hours immersion – No adhesion loss or colour change √
Humidity Resistance 4000 Hours – No greater than a few # 8 blisters √
Window Cleaner Resistance (24 hour spot test) – No visual change √ √ √
Weathering (QUV313 1000 hours) –10% loss of gloss √
Salt Spray Resistance √
Pencil Hardness F √
Abrasion Resistance ≥ 40 √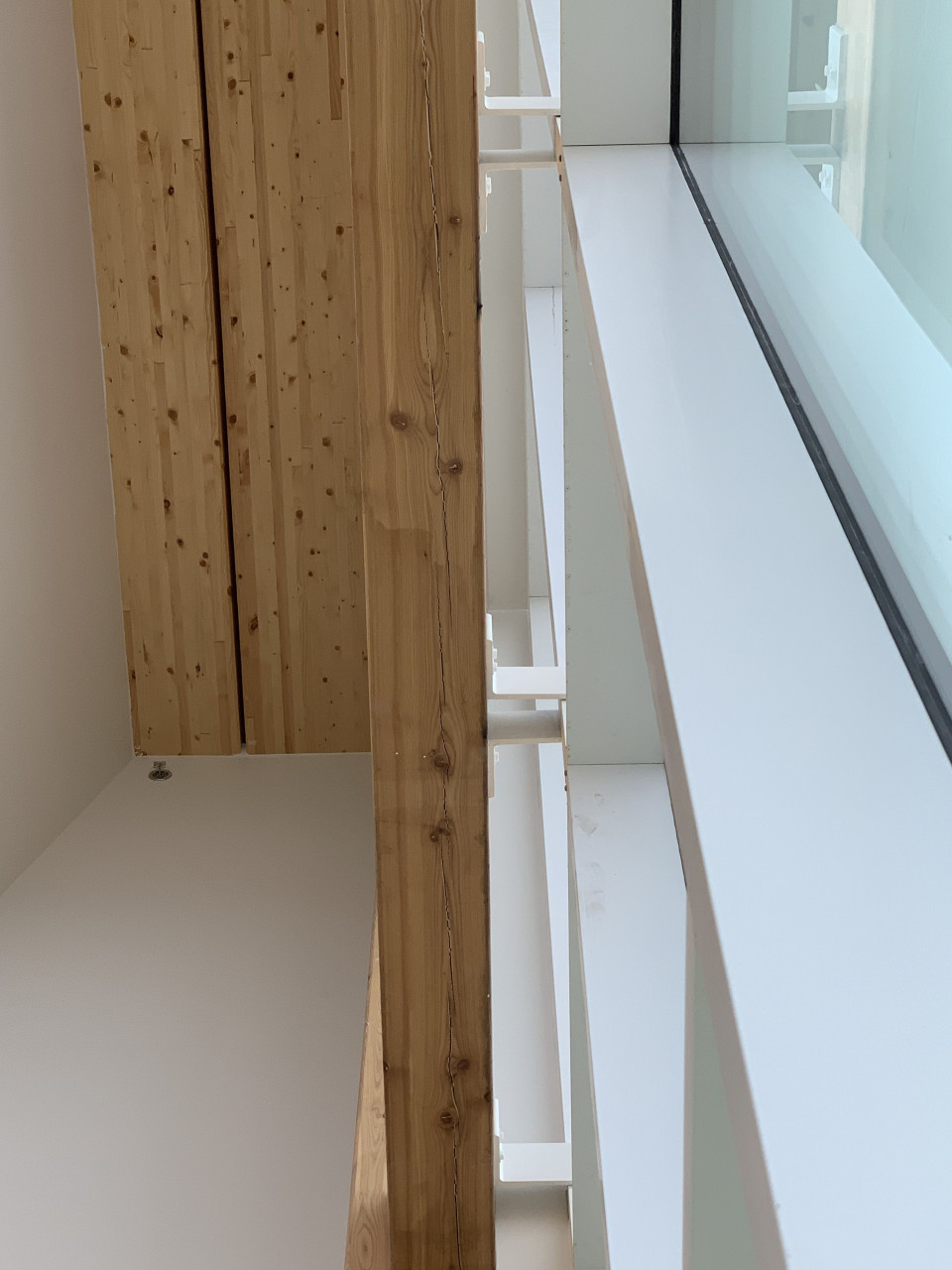 As with all painted products, during the course of installation and operation, it's certainly possible that a finish might pick up the odd nick or ding. Thankfully, with fibreglass, it's clean and simple to touch-up. Our trusted Installation Partners will ensure that the finished product is beautiful while also helping to educate owners and operators on best practises for maintenance and longevity. Unlike scratches or tarnishes to anodized aluminum profiles, painted fibreglass profiles can be made to look like new with just a little TLC.
In addition to the painted finishes installed on such projects as RDC Residences (seen at right and above) and Iqaluit Arctic College, we've also installed "Raw Grey" finishes on several projects such as the Mosaic Centre (seen below), Rady JCC Daycare, and Slave Lake Legacy Centre. This Raw Grey finish is the most scratch-resistant because the material is dyed through-and-through, though it can be susceptible to discolouration if accidentally exposed to liquids around the cut ends, an unlikely issue but one that can be overcome by painting the frame surface. Lastly, for those looking for something really special, we have the option to wrap our mullions with genuine wood veneers for projects looking for the strength of fibreglass composite with the aesthetic of natural wood. All of these options are long-lasting and beautiful — the choice is yours!
Contact us today to inquire about pricing and lead times!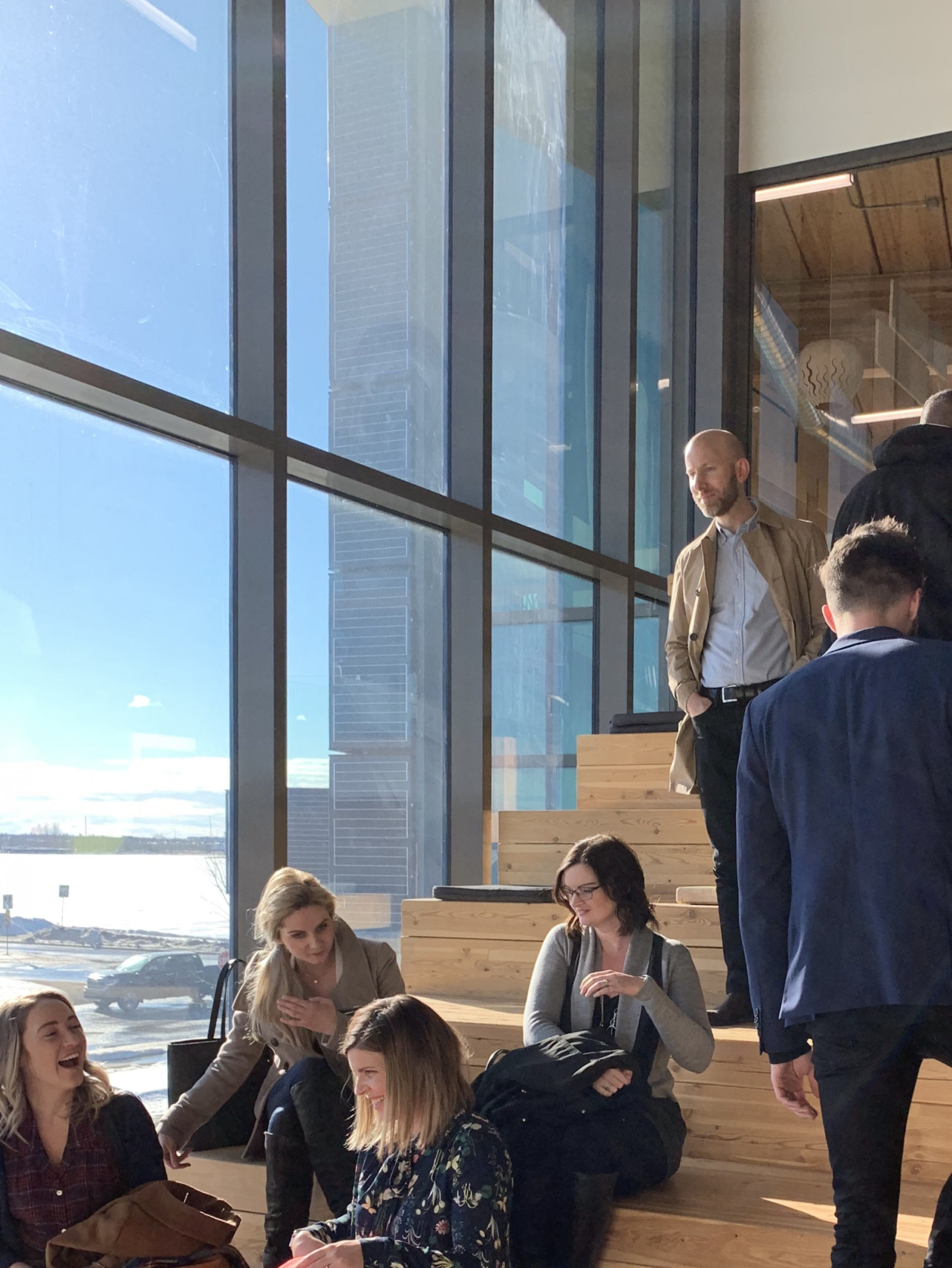 [Photos 1 and 2 taken at recently completed RDC Residences in Red Deer AB ; Photo 3 taken at the Mosaic Centre during a recent tour there with the project architect – these aren't professional models, but don't you think they could be?! ]