Introducing ThermPH+ (Thermaframe 9 PH) World's First Passive House Certified Curtain Wall for Cold Climates (0.6 W/m2K – R9.5)
The war on Window-to-Wall Ratios is at our doorsteps. Then again, it has been for a generation!
Remember the Saskatchewan Conservation House? Located on the frozen Prairies and completed in 1977, it was an Oil Crisis-era, post-modernist proof-of-concept that, while thermally efficient, wasn't exactly, well, a looker. Nostalgic, sepia-toned photos notwithstanding, it was designed by engineers to do engineer-y things better than anything else of its day, and that it did, but it was no Mies van der Rohe.
Like Mies, however, the Saskatchewan Conservation House was simply ahead of its time. For the principles of super-insulating building envelopes to be shaped into the Passive House Institute (PHI) that's taking the world by storm today, the tireless efforts of the intrepid Dr. Wolfgang Feist and his colleagues in Darmstadt, Germany would be required.
Today, with PHI's vision and leadership, the ideas of Saskatchewan Conservation House have become evermore sophisticated and precise, and have been essential in pushing the frequently lagging glazing industry forwards. But while glass technology has improved dramatically in response, with more lites, better spacers, low-e coatings, and more, the lack of better frames, particularly from North American manufacturers, has hindered adoption of beautiful, highly glazed buildings that are also high-performance.
Today, frames catch up — no longer is framing an afterthought.
Introducing ThermPH+ (now Thermaframe 9 PH), GlasCurtain's newest and most revolutionary system to-date, certified by PHI as the best thermally performing curtain wall framing system in the world!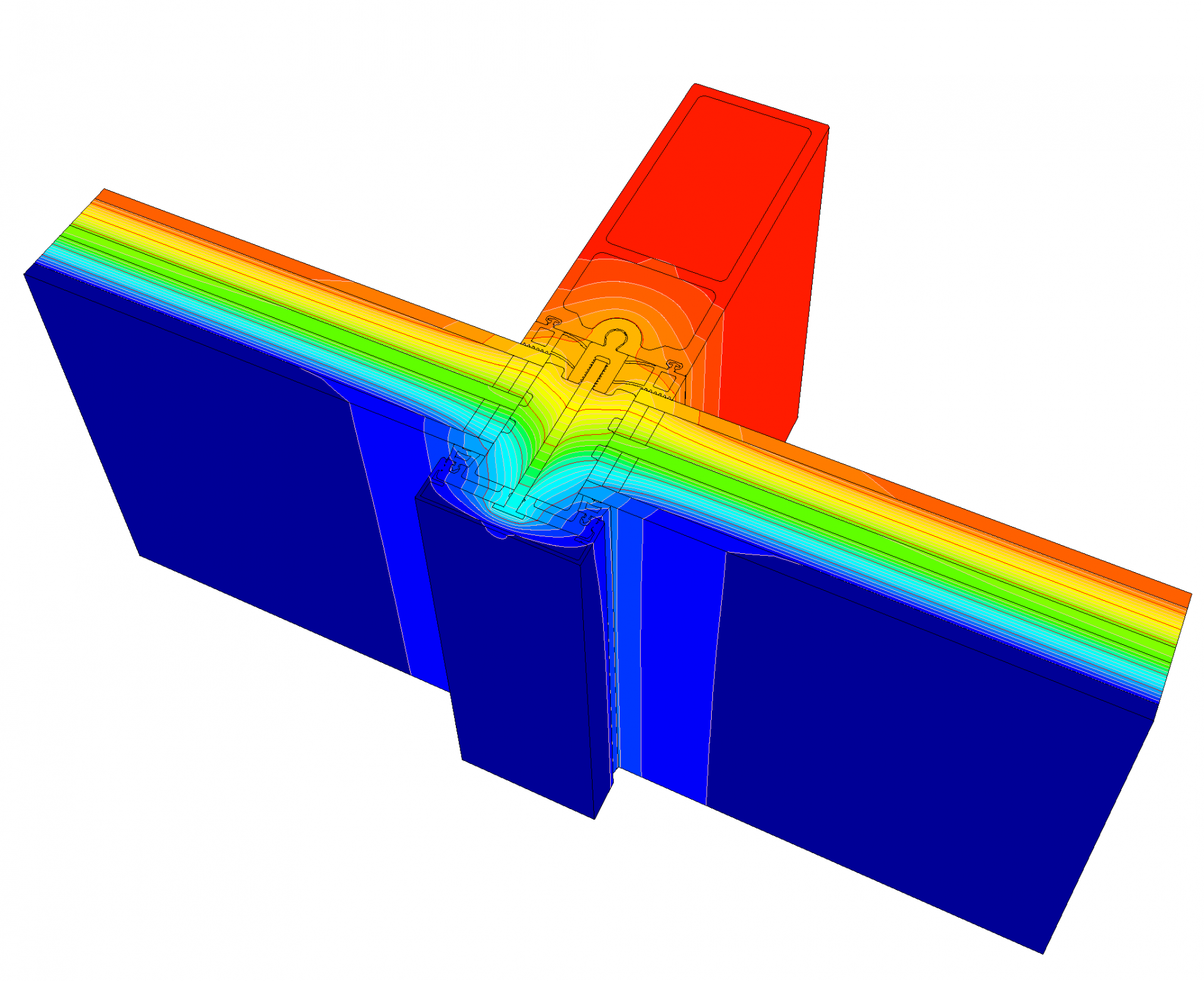 Forty-two years after Canada made its mark in the world of high-performance buildings, Alberta-based GlasCurtain inc. is launching the world's first PHI-certified curtain wall for Cold Climate (0.6 W/m2K – R9.5).1  And it's 100% made in Canada!
Being the first to reach this Everestian height, ThermPH+ (now Thermaframe 9 PH) remains fibreglass-framed, like all Therm systems, and continues to use triple-glazing and stick-built construction. As a package, this is our best counter-point yet in the war on Window-to-Wall Ratios, the war against beautifully glazed buildings.
ThermPH+ (now Thermaframe 9 PH) features:
World's first curtain wall certified to PHI Cold Climate criteria (0.6 W/m2K – R9.5)
First North American curtain wall to be PHI-certified
100% made in Canada
60% lower carbon impact than PHI-certified systems imported from Europe/Asia
25% better thermal performance than PHI-certified systems imported from Europe/Asia
Shorter lead times than PHI-certified systems imported from Europe/Asia
More budget-friendly than PHI-certified systems imported from Europe/Asia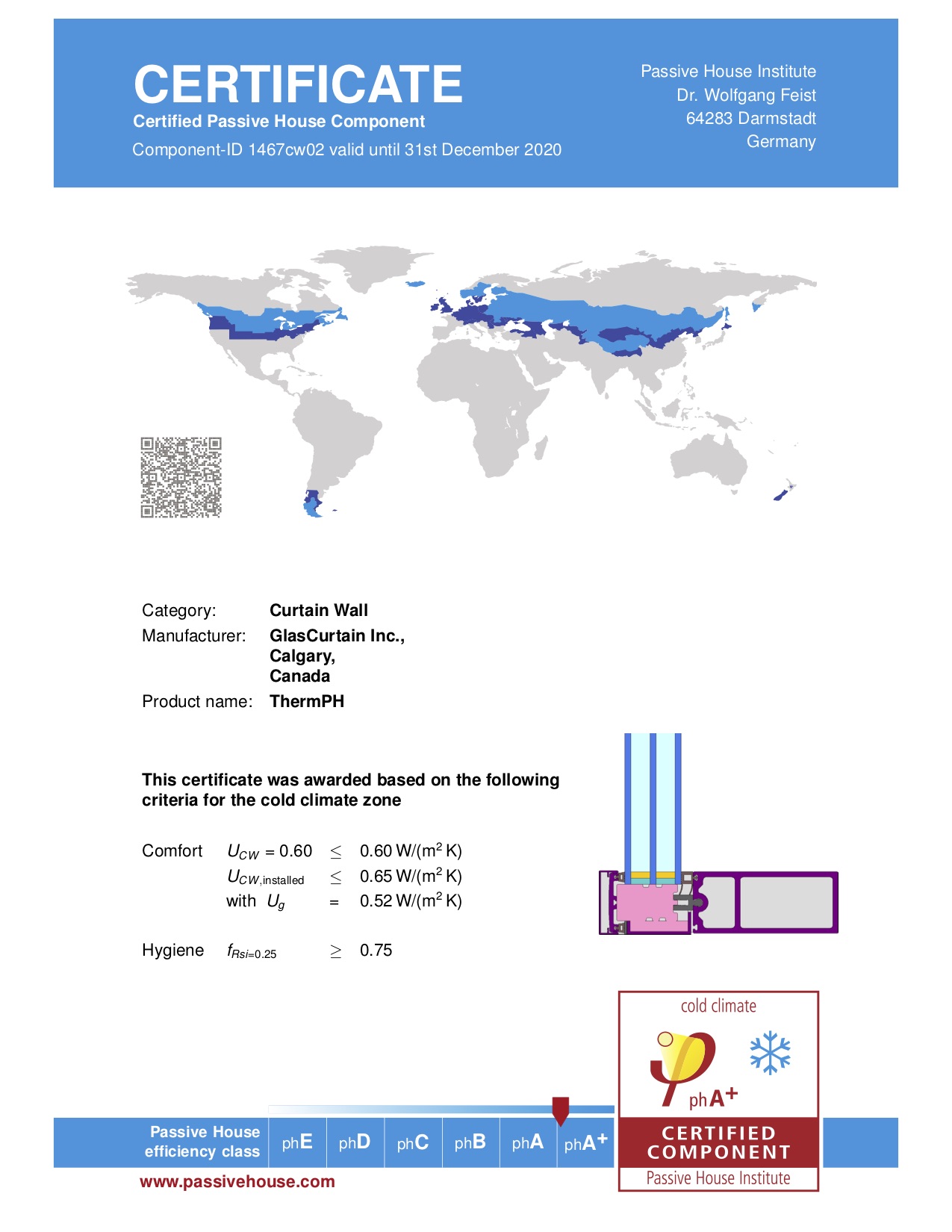 Overall, ThermPH+ (now Thermaframe 9 PH) could only have come from Canada first. Like the globally popular Canada Goose jackets, there's something about our cold climate that pushes us forward, especially when it comes to thermal performance. Necessity is the mother of invention, after all, and it's bloody cold here!
With the BC Energy Step Code, Toronto Green Standard (TGS), and Zero Carbon Building (ZCB) Standard becoming the norm for institutional and owner-occupied buildings in the coming years, ThermPH+ is positioned to satisfy the demand of architects and clients looking for building products that are not only high-performance, low-carbon, and locally made, but beautiful too!
Beautiful, highly glazed buildings are a social responsibility.2 Daring though that may sound, we're all part of nature and highly glazed buildings positively remind us of our connection with the planet. Mies van der Rohe is considered an architectural visionary today because he was one of the first to translate this ancient and ageless understanding of humanity's existential connection to Mother Earth, and to translate this understanding into the modern age. Arguably Mies wasn't even a "modernist," but rather a classicist who leveraged and anticipated advances in curtain wall technology.  But perhaps that's exactly what a modernist is, in the best sense of the term, someone who harmoniously and almost spiritually marries the halcyon past and the high-tech future, and translates this into the ever-turbulent present.
Our industry, especially the curtain wall industry, has come a long way since the Berlin Friedrichstrasse, Seagram Building, and, yes, the Saskatchewan Conservation House. Now it's time to show future generations the magic, and even the modernity, of 2019. Let's show them that high-performance, low-carbon buildings can be beautiful.
Starting with ThermPH+ (now Thermaframe 9 PH)!
You can find our PHI certificate in the Passive House Component Database. You'll note that ThermPH+ also receives a phA+ rating for Passive House efficiency class, which relates to thermal bridge loss coefficients. All U-values are calculated per EN 673.
This groundbreaking Research & Development project was made possible with the support of Alberta Innovates, for which we're grateful, as is the whole world!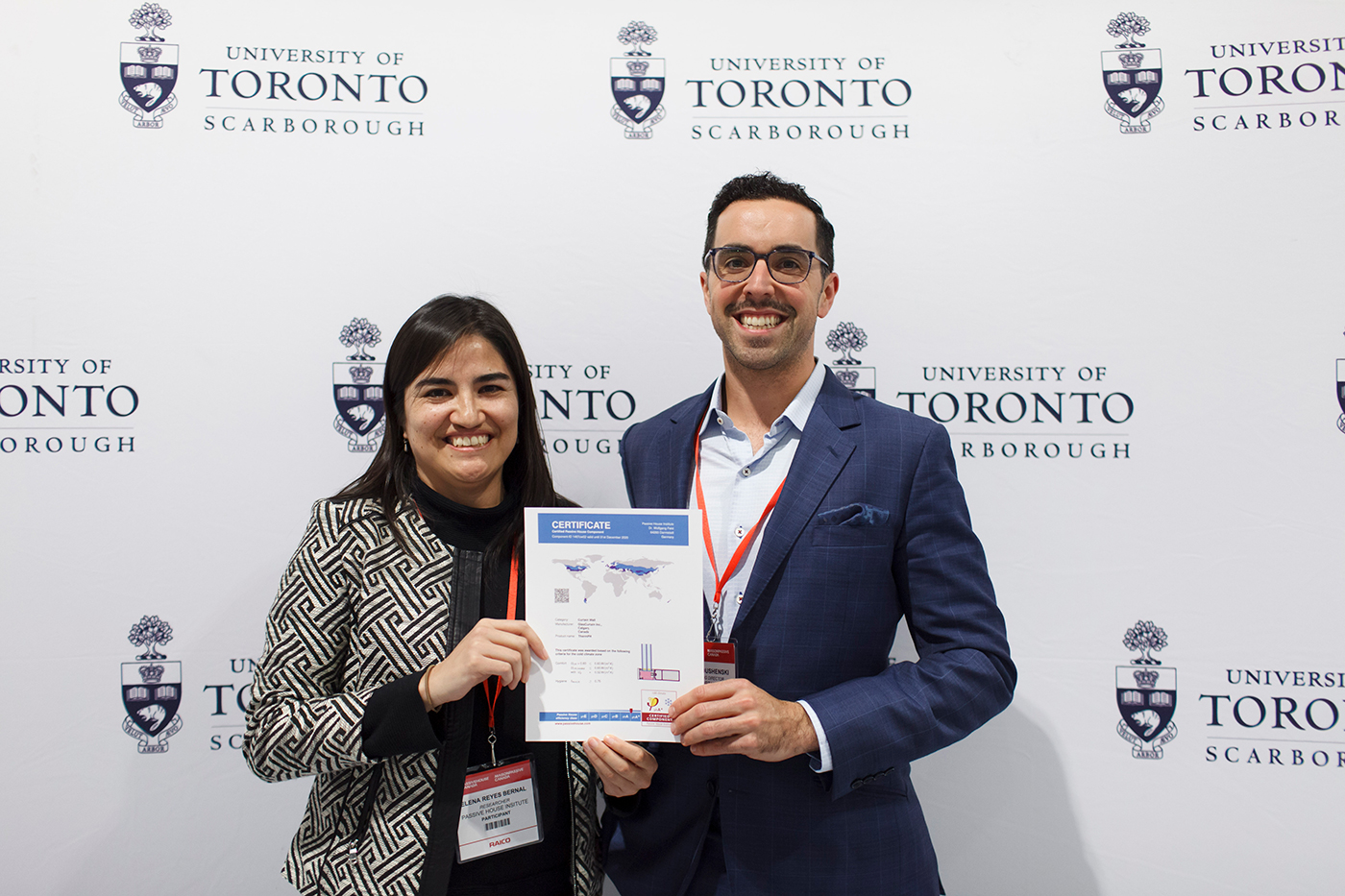 Peter Dushenski, GlasCurtain Managing Director, accepting the certificate for the world's first PHI-certified cold climate curtain wall from Elena Reyes Bernal, Passive House Canada Researcher, at the Passive House Canada Conference at University of Toronto Scarborough on October 17, 2019
---
1.  PHI Thermal Map seen below. The colder the climate, the higher the envelope performance criteria! The map is just a rough approximation, PHPP software is the final arbiter, but you can see that almost all of Canada is either "Cold" or "Arctic". Brrrr!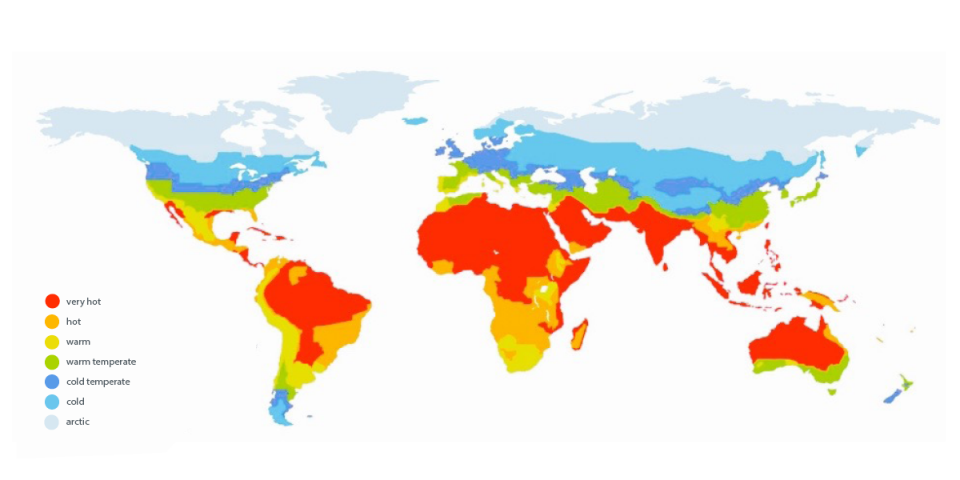 2.  Compare the nearly windowless and practically inhumane Nakasuk Elementary School in Iqaluit with our gorgeous new Nunatta Campus at Nunavut Arctic College just down the road. "Highly glazed" doesn't have to mean 100% glazing, but being closer to 50% is so much better than 1%.
Image credits
treehugger.com [1],

GlasCurtain inc. [2],

Passivhaus Institut GmbH [3],

Passive House Canada [4],

GlasCurtain [5]