Rady JCC's David and Ruth Asper Early Learning Centre Prepares To Open In Winnipeg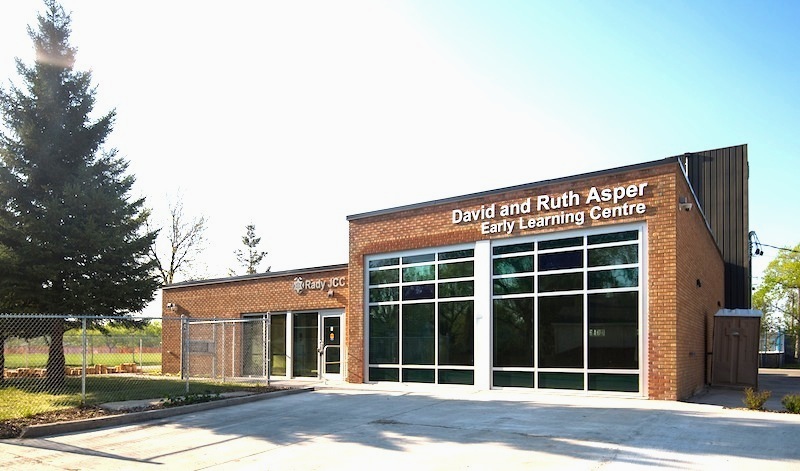 Thanks to Architecture49's design leadership and an entire community's support, the David and Ruth Asper Early Learning Centre is coming to life in Winnipeg's tranquil River Heights area.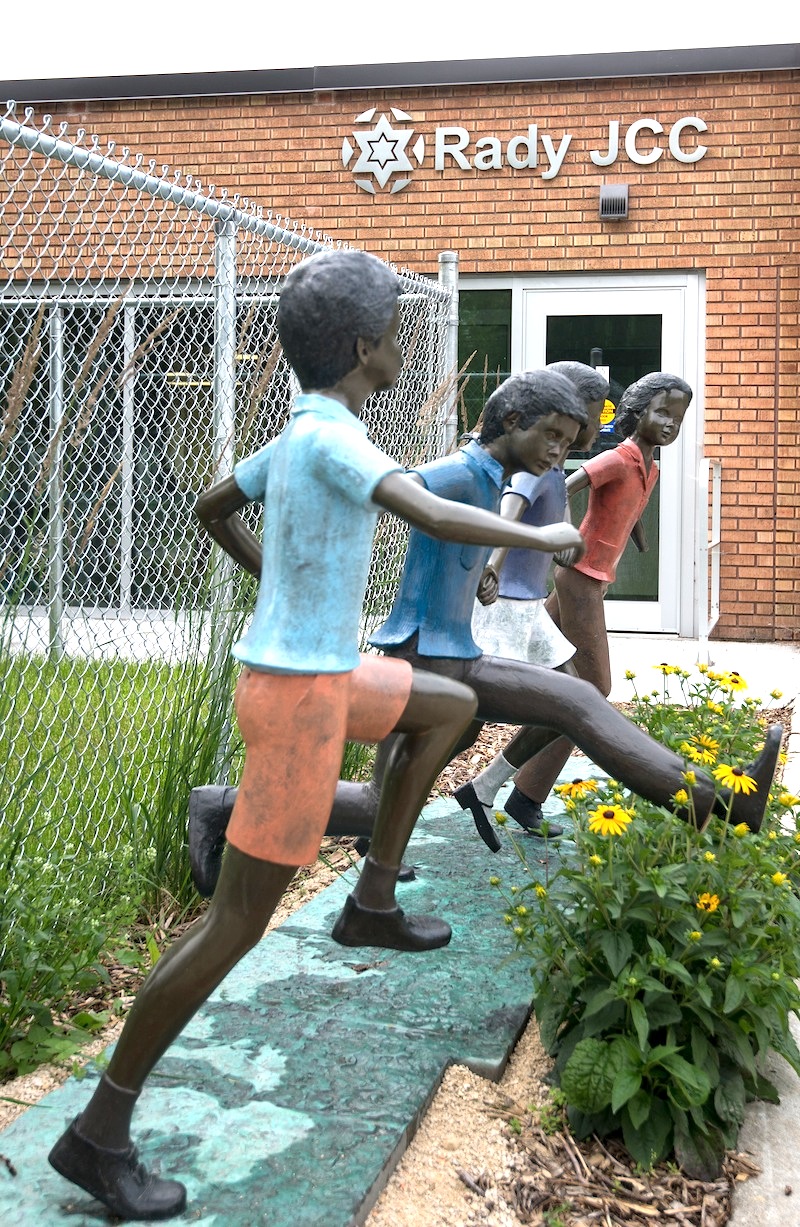 ​The newest addition to the Rady JCC (Jewish Community Centre) daycare program, the new centre required reimagining the decommissioned Grosvenor Fire Hall into something entirely new. Formerly a large garage for 16-tonne trucks and their crews, the space will now foster early childhood development for the next generation (with one or two toy fire engines, we hope). The $1.4mn project represents an increase in capacity of almost 50% for the Rady JCC organisation, which currently boasts a waiting list of 800 children for its childcare services. The new daycare will open its doors to 48 preschool children ages 2-5 in the coming weeks.
GlasCurtain enters the picture with the 25-foot bay door openings, into which our fibreglass framing system – with characteristic matte gray mullion finish (see below) – is seamlessly fitted. Formerly a flexible and poorly insulating portion of the building's envelope, this triple-glazed curtain wall is now a colourful, warm, and high-performance element.
GlasCurtain is proud to announce that this beautiful daycare is its first project in the Winnipeg area. Given the alignment of our fibreglass system's thermal performance with Manitoba's notoriously cold winter climate, we can expect that this is just the first of many!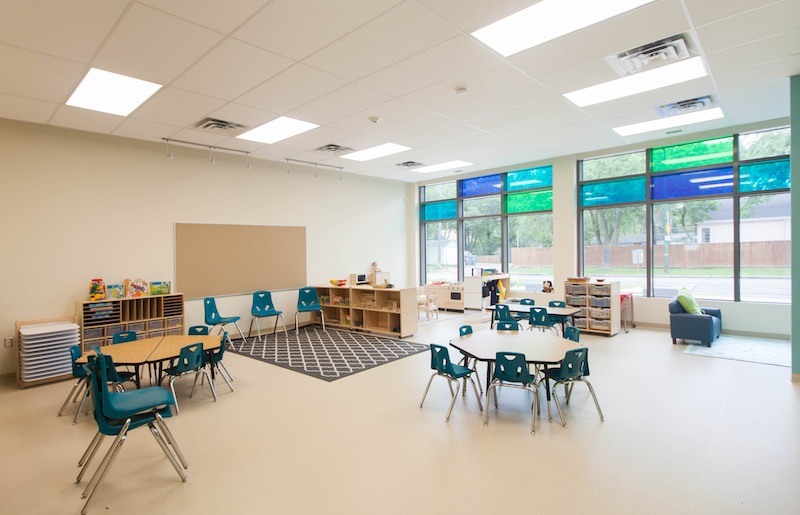 ​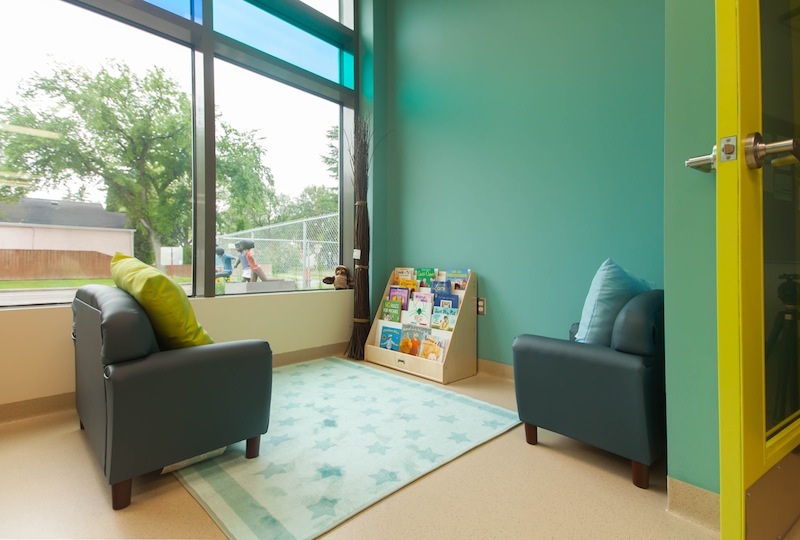 ​​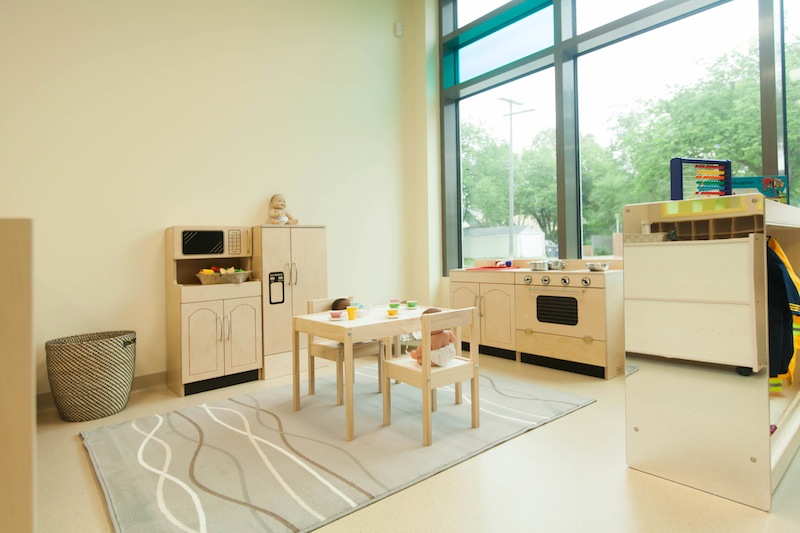 [Photo credits : Architecture49 Inc.]