Red Deer College Residence Gets Green Light!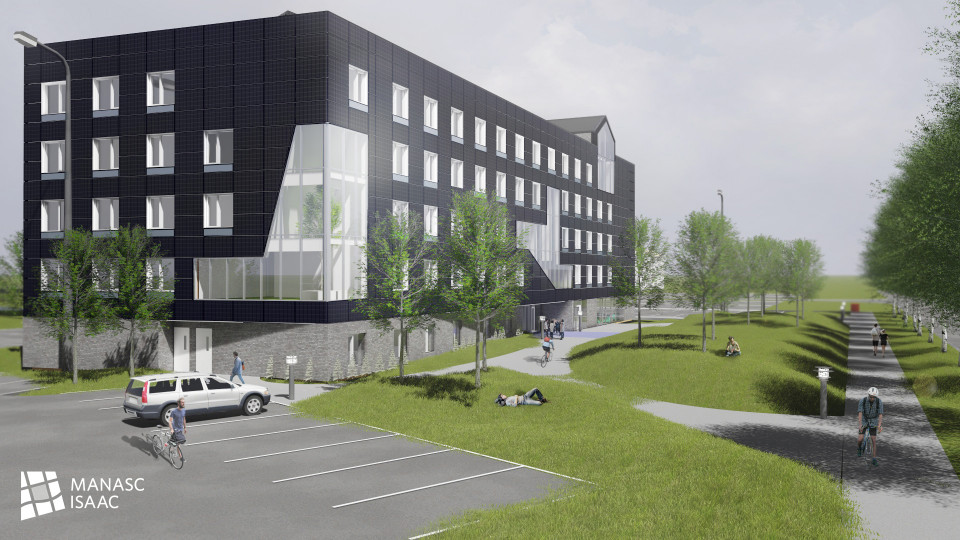 Located half-way between Edmonton and Calgary, Red Deer is a thriving city in Central Alberta with no shortage of cultural highlights. One particularly prominent highlight that is set to take place almost exactly a year from now is the 2019 Canada Winter Games, which will be hosted in part by the city's leading post-secondary institution, Red Deer College (RDC).
Founded in the 1964 and now providing top-tier education to more than 8`000 students across more than 100 programmes, RDC is eager to expand its capabilities and facilities to accommodate even more growth. Its new Residence, designed by Manasc Isaac, is set to do just that when it opens in Spring 2019, just in time to welcome 3`600 Winter Games athletes, managers, and coaches from across the country, although not all in this one building!
Featuring gorgeous white fibreglass curtain wall mullions very much like those on Nunavut Arctic College in Iqaluit, the new RDC Residence will also stand out for its impressive 163 kW photovoltaic (PV) array covering the east, south, and west facades. In all, 145 units will be built in addition to a variety of communal spaces and shared amenities that will create a vibrant environment for learning and living.
We're pleased to report that ground has already broken on this project and that our partner All Weather Windows Commercial will be handling the installation of GlasCurtain's fibreglass curtain wall. We'll be sure to keep you updated as construction progresses this summer!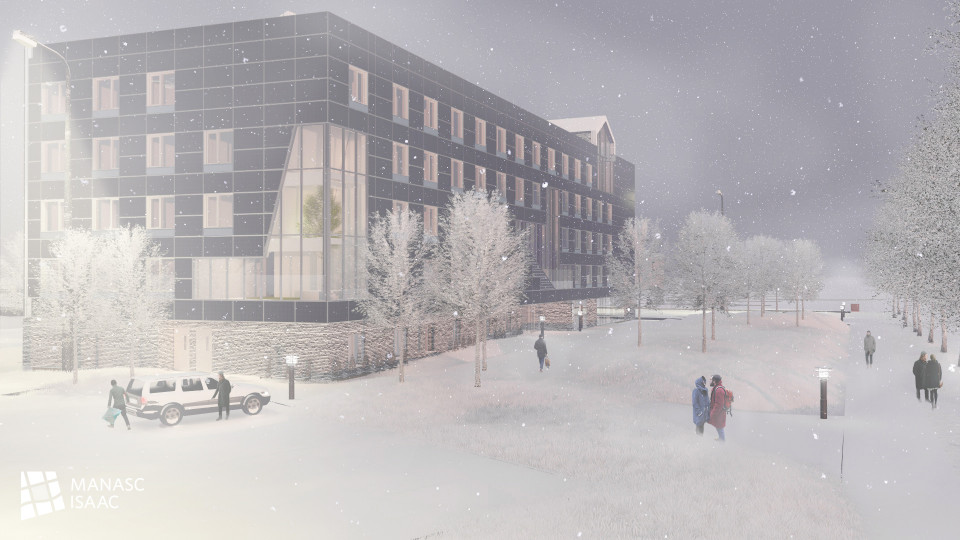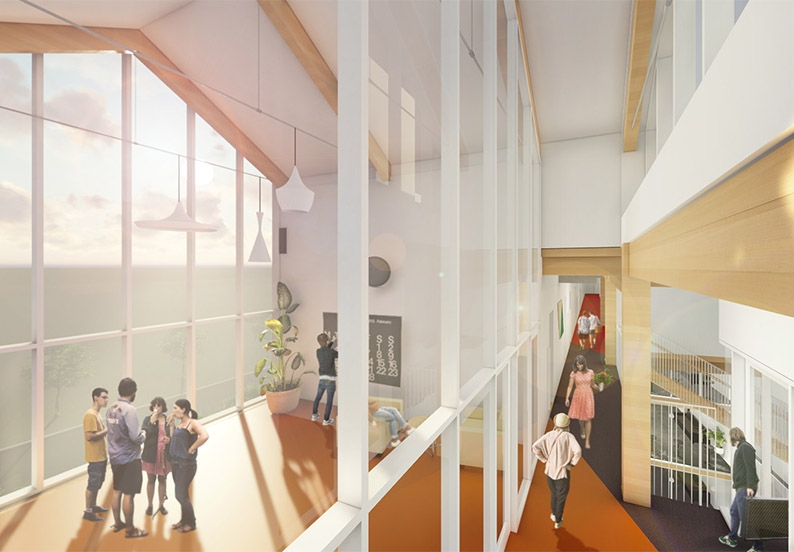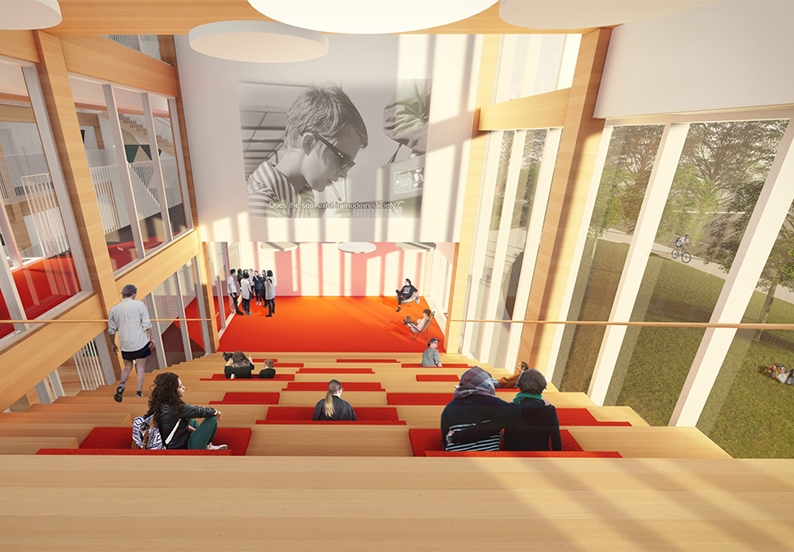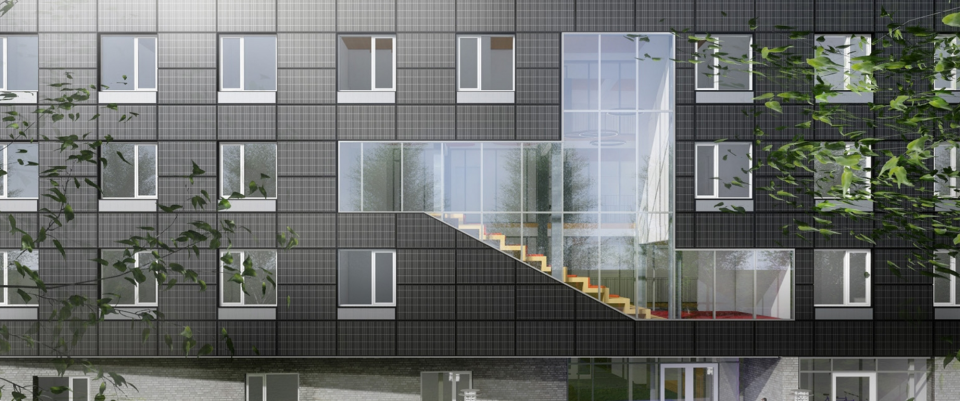 UPDATED May 2019 : Completed Project Photos!
More on our IG stories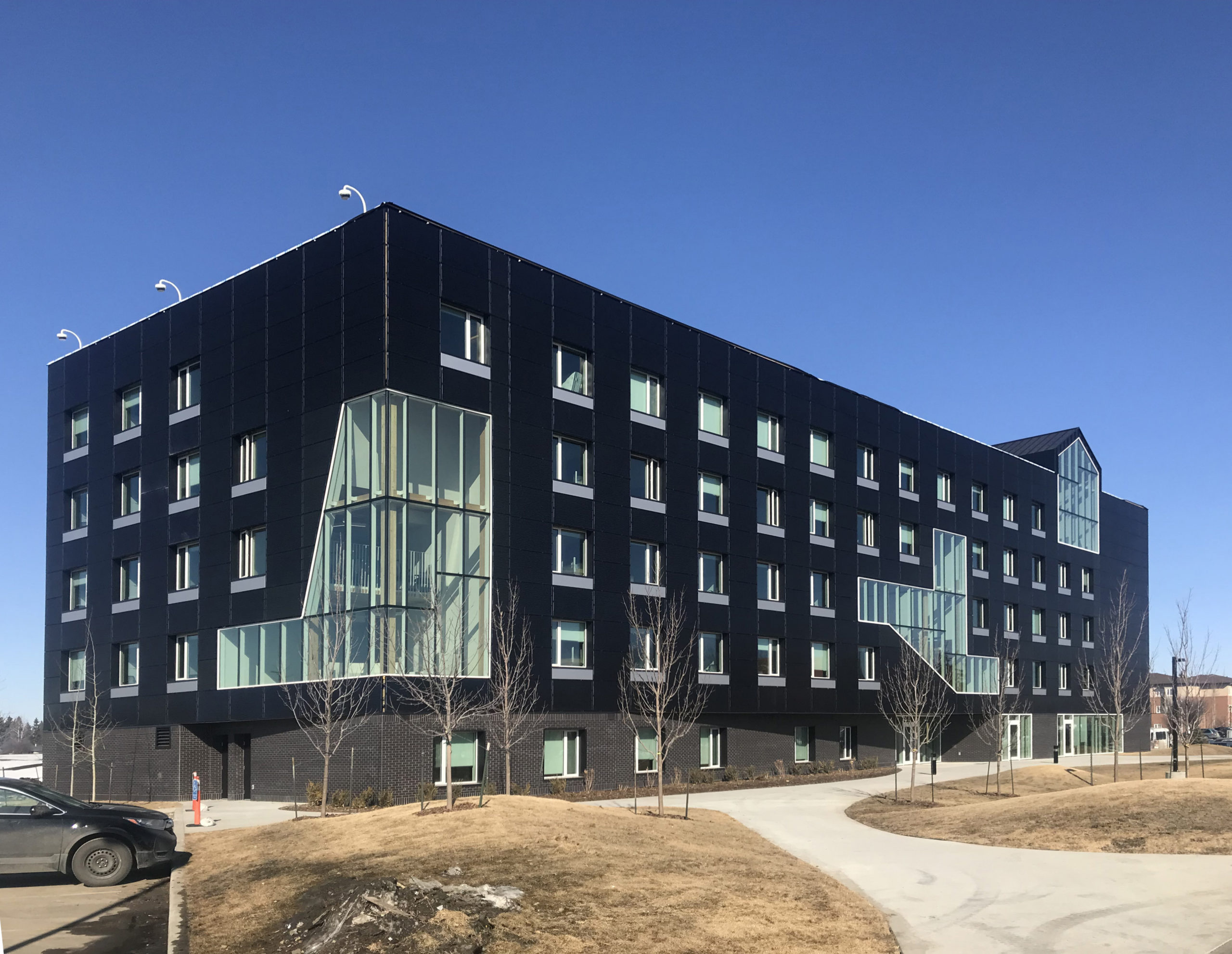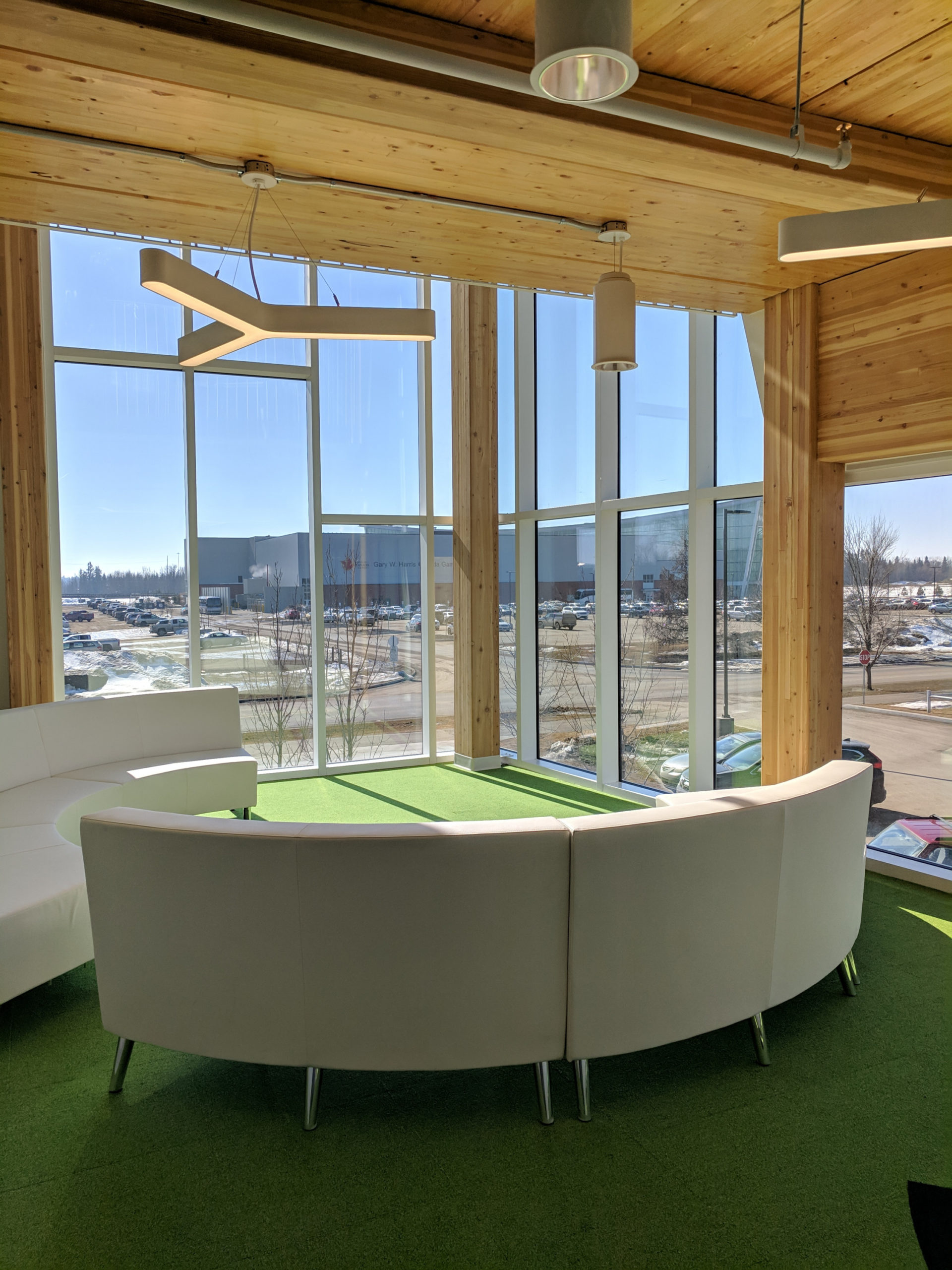 [Rendering Credits : Manasc Isaac, Photo credits : GlasCurtain inc.]