Slave Lake Legacy Centre Opens Its Doors!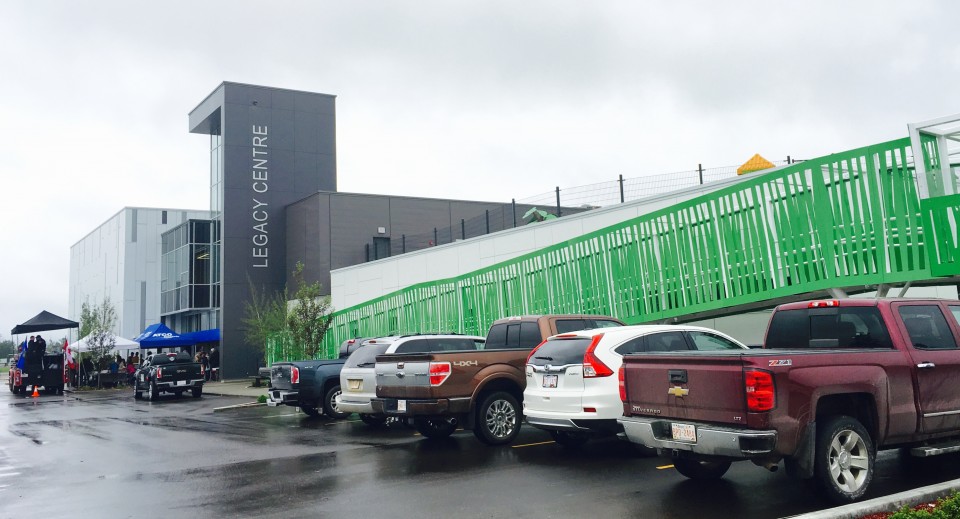 ​
This past weekend, after five years of planning, fundraising, design, and construction, the Slave Lake Legacy Centre opened its doors to the public! The Grand Opening Ceremony was attended by local dignitaries, politicians, and hundreds of members of the local community. Featuring an outdoor BBQ, tours of the facility, a heartwarming round of speeches, a ribbon-cutting ceremony, and an evening gala dinner featuring The Dungarees, the day was a fitting success. In spite of grey skies and sporadic showers throughout the day, local children could be seen running up and down the exterior ramp towards the rooftop playground, already making the most of the iconic green structure.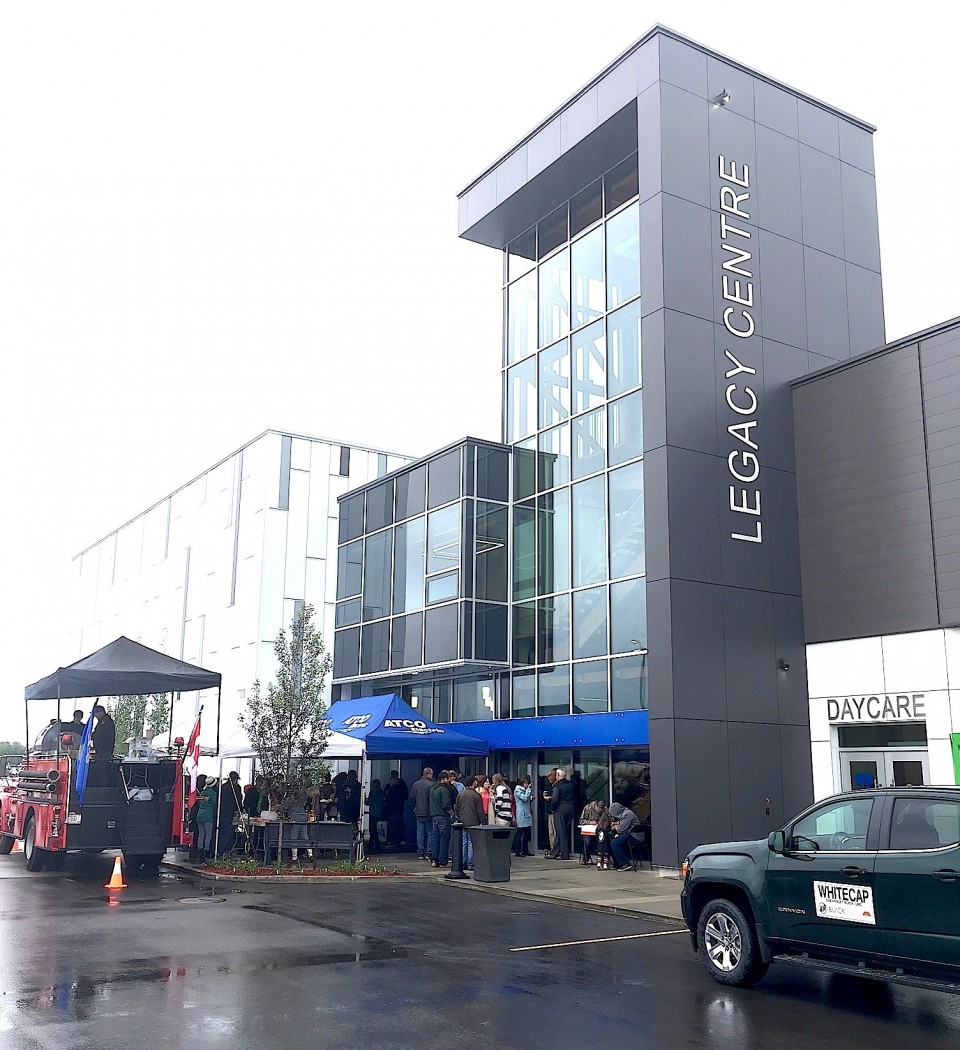 ​
A combined effort between First Nations, the Municipal District, and the Town of Slave Lake, the Legacy Centre itself is a testament to the power of collaboration and community spirit. The strong turnout was proof positive of the engaged citizenship. There were proud smiles all around!
It's also pretty neat that the tallest structure in Slave Lake is now the central tower of the Legacy Centre, which prominently features GlasCurtain. Here's the view from the tower through the stealth matte grey GlasCurtain frames :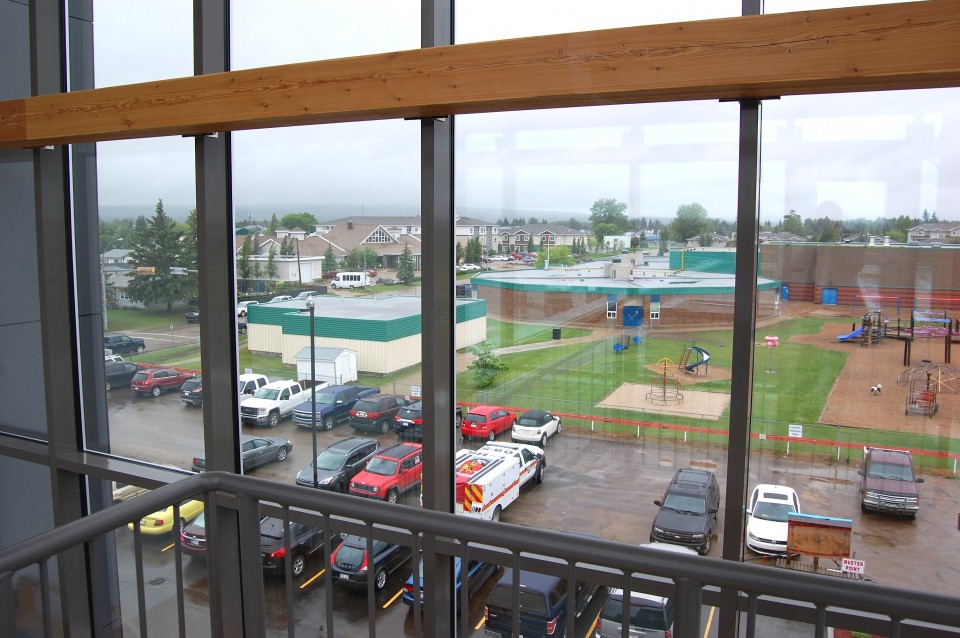 A smaller section of GlasCurtain is also elegantly featured on the theatre / banquet room (though we take no responsibility for the pink wheel arches out front).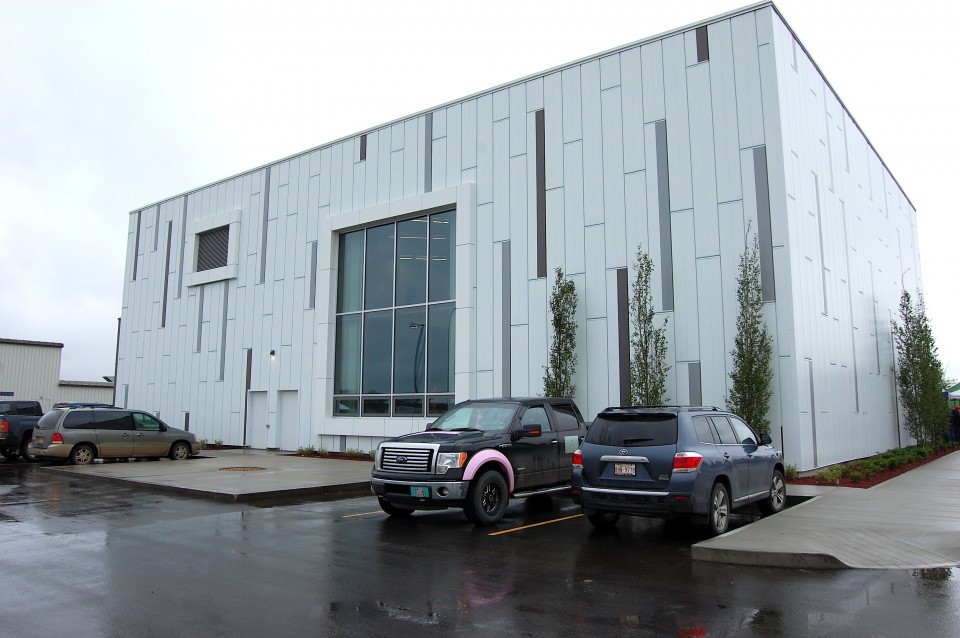 ​​
As seen from the interior here : ​​

That's it! To many more happy, healthy, and vibrant community spaces!
[Photo credits: GlasCurtain]