ThermPH (Now Thermaframe 9 PH) Innovation Award Finalist at JEC World 2020 In france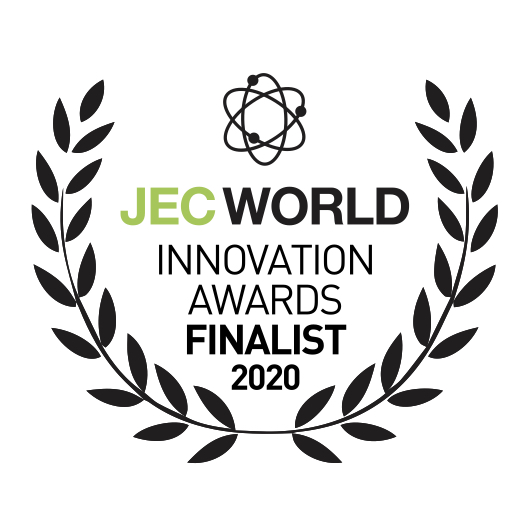 ThermPH+ (now Thermaframe 9 PH) is the highest thermally performing curtain wall in the world, as you probably already know, but now the world's leaders in composite materials are about to discover this Canadian innovation. ThermPH+ (now Thermaframe 9 PH) is officially an INNOVATION AWARD FINALIST at JEC World 2020, The Leading International Composites Show in Paris, France from March 3-5. UPDATE 26/02/2020 : Conference, Exhibition, and Awards postponed until May 12-14, 2020. 
UPDATE 03/31/2020: Conference and Exhibition postponed until March 9-11, 2021.
UPDATE 05/13/20: Online Awards Ceremony was held today. Video here. 
Hyundai, Volkswagen, and AB InBev are just a few of the other  familiar names nominated for JEC World Innovation Awards across the categories of Additive Manufacturing; Aeronautics; Space; Sports & Health Care; Automotive; Maritime Transportation & Shipbuilding; Railway Vehicles & Infrastructure; Design & Furniture; Process; Recycling;  and Construction, Infrastructures & Civil Engineering.
GlasCurtain Managing Director Peter Dushenski will be in attendance in Paris to exhibit ThermPH+ (now Thermaframe 9 PH) at the Building & Industry Innovation Planet (and hopefully to accept the Innovation Award  for Construction, Infrastructures & Civil Engineering!). With over 43,000 professionals from 112 countries in attendance, it's sure to be an educational, enlightening, and memorable show no matter the outcome of the award. It's truly an honour to be considered among such a prestigious field of nominees.
Following our 2014 Canada Innovation Award from the Canada High Commission to the UK and 2015 Runner-Up for the CaGBC Product of the Year, this is the third time that GlasCurtain products have been recognized for our breakthrough innovations and the second time on the world stage. Isn't it reassuring to know that Canada exports more than just Drake, maple syrup, and Canada Goose jackets ?
What a way to start the new decade. Allons-y!