A View Ahead
With an impressive portfolio of projects already under its belt, Silicon Valley-backed View Dynamic Glass is bringing a serious amount of technology to the curtain wall market. View's proprietary electrochromic lites, which automatically adjust their tint based on the quantity of daylight, occupant load, custom pre-sets, and app input, provides building owners with more control than ever before over their spaces. Available in a variety of shapes – including rectangular, triangular, and trapezoidal – View Glass also provides architects and designers with a full spectrum of customisable options.
How well does View work with GlasCurtain ? 
At the request of a forward-thinking architectural firm in Colorado, and in addition to an in-situ test panel currently under construction with one of our Fabrication Partners, we modeled the combination of View's triple-glazed offering with our fibreglass composite framing. The result ?
A Centre of Glass U-Value (W/m2·K) of just 0.78 (R7.3) and a Solar Heat Gain Coefficient (SHGC) of just 0.21 with the low-e coating applied. When we compare these values to standard triple-glazed curtain wall, View's claims of a 10% reduction in electricity costs become very achievable and would only be improved by GlasCurtain's high-insulating frames. We love when next-generation technologies come together like that!
So if you're looking for the next level of occupant comfort and cutting-edge technology for your next curtain wall, think GlasCurtain and View.* It's what's ahead.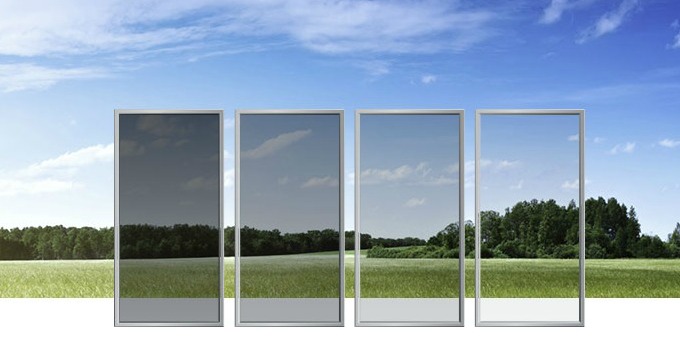 *Saint-Gobain's SageGlass and other electrochromic triple-glazed dynamic lites would all work just as well.