Red Deer College (RDC) Residence Opens Its Doors To Students, Finds The Love!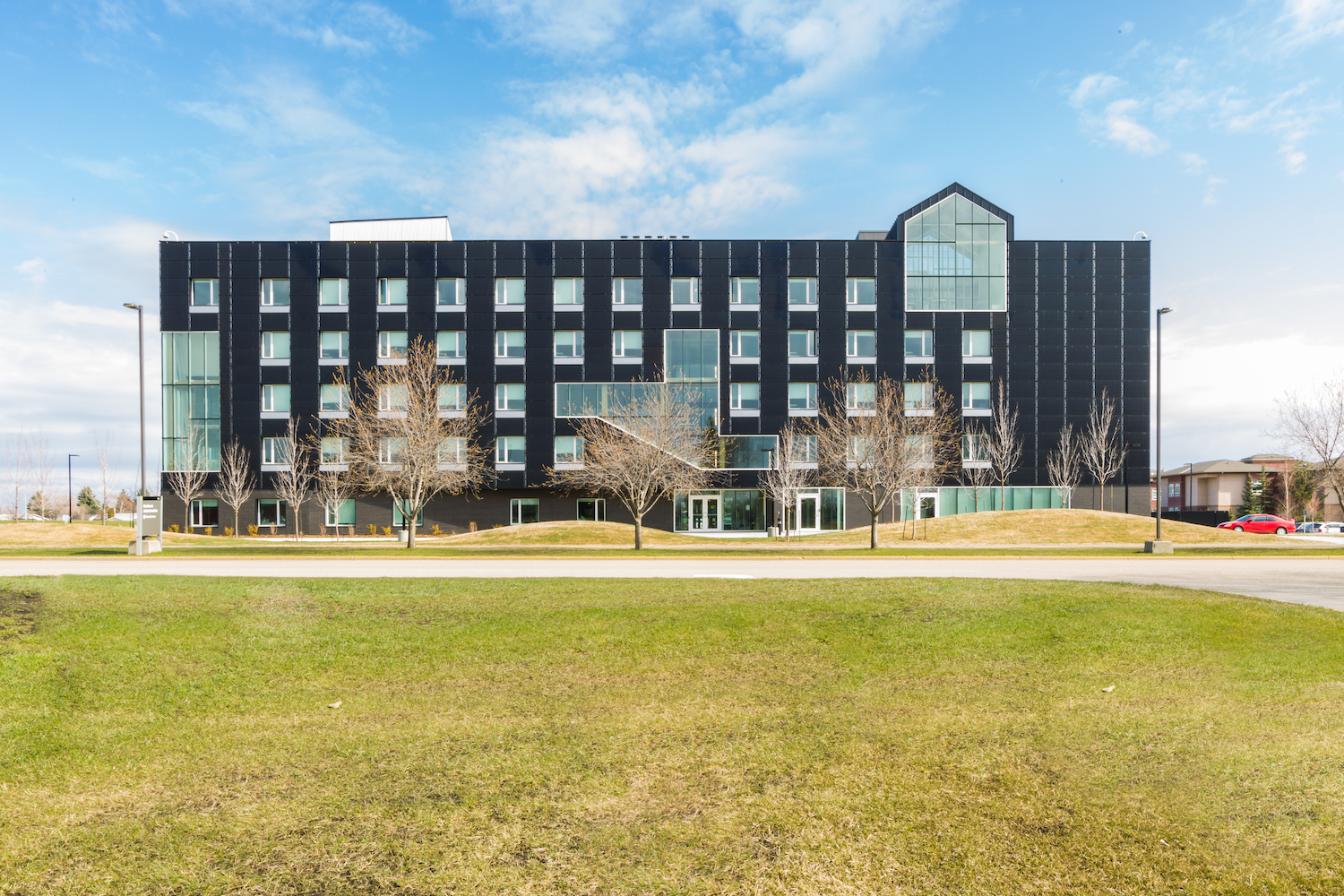 How time flies! As every student appreciates, the semester comes and goes before you know it. Similarly, a construction project starts and ends just like that!
It was only a year-and-a-half ago that GlasCurtain won the specification for the curtain wall at the new Red Deer College (RDC) Residence by Manasc Isaac, and now students are already enjoying the zen-like halls of the five-storey building for the Fall Semester.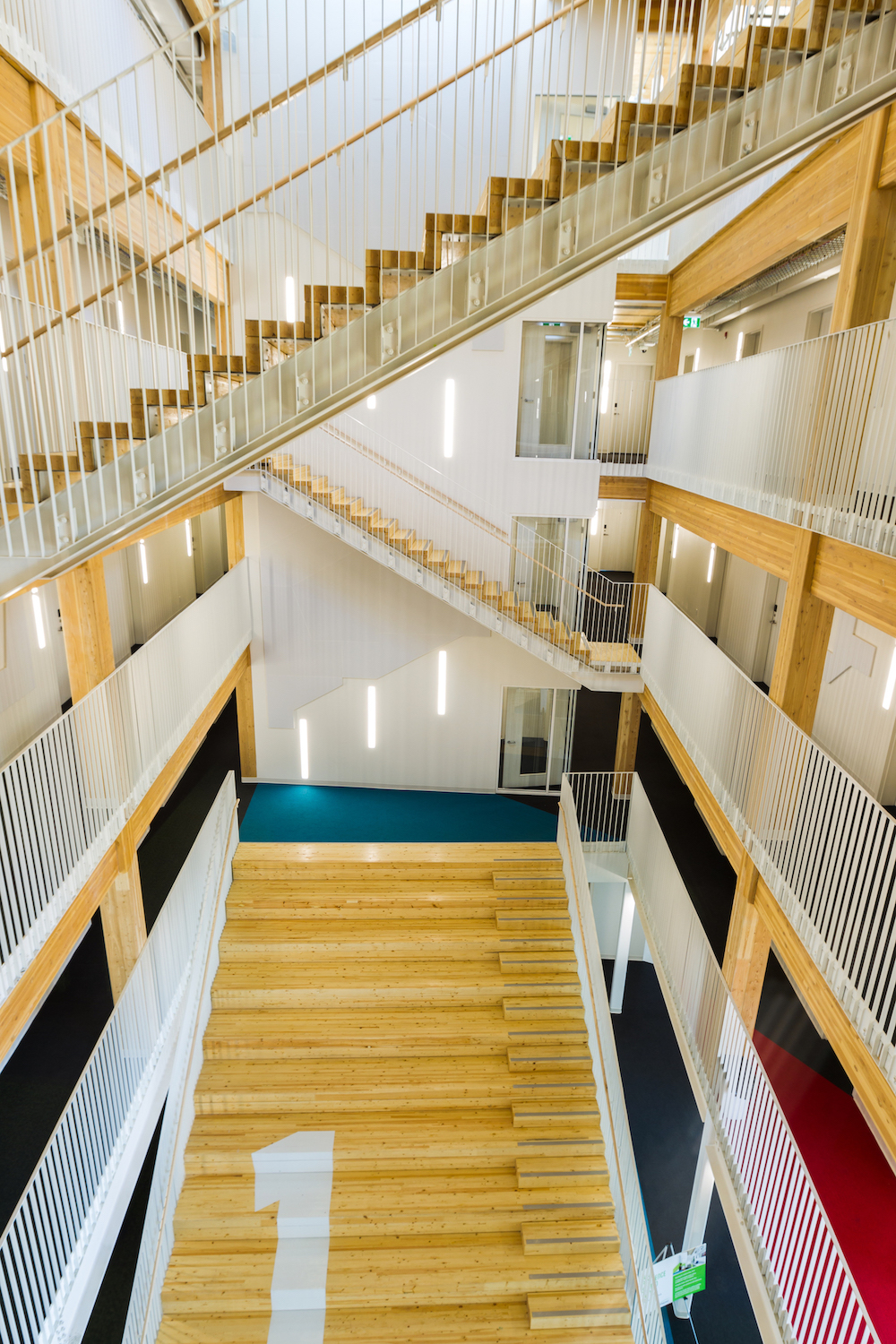 Working with our Installation Partner All-Weather Windows Commercial, this project features our gorgeous ThermSSG (now Thermaframe 7) white-painted fibreglass-framed curtain wall very much like those on the recently completed Nunavut Arctic College in Iqaluit.
The new RDC Residence also stands out for its impressive 163 kW photovoltaic (PV) array covering the east, south, and west facades, which makes for a fabulously Manichaean contrast between the dark solidity of the PV and the near weightlessness of the seven glass curtain wall "voids." The result is a juxtapositional and almost counterintuitive lightness to the whole mass, one that still gives a respectful nod to neighbouring Arthur Erickson buildings. From the interior, there's nothing but resplendent airiness to encourages interaction. With 145 dormitory units in addition to an exquisite variety of communal spaces and shared amenities, students at RDC are already enjoying this vibrant environment for learning, living, and more.
This unique project – complete with magical "Harry Potter" staircases (seen above-right) – isn't just a welcoming place for students from around the world to come together, it's a place "where students will meet and fall in love," according to lead designer Vedran Skopac, who also designed the Certified LEED Platinum Mosaic Centre. That's a mission we can all believe in!
To be sure, we're already in love with the finished product, and we whole-heartedly wish the students and administration at RDC many exceptional years ahead with their beautiful new building.
If time's going to fly, might as well enjoy the ride, right?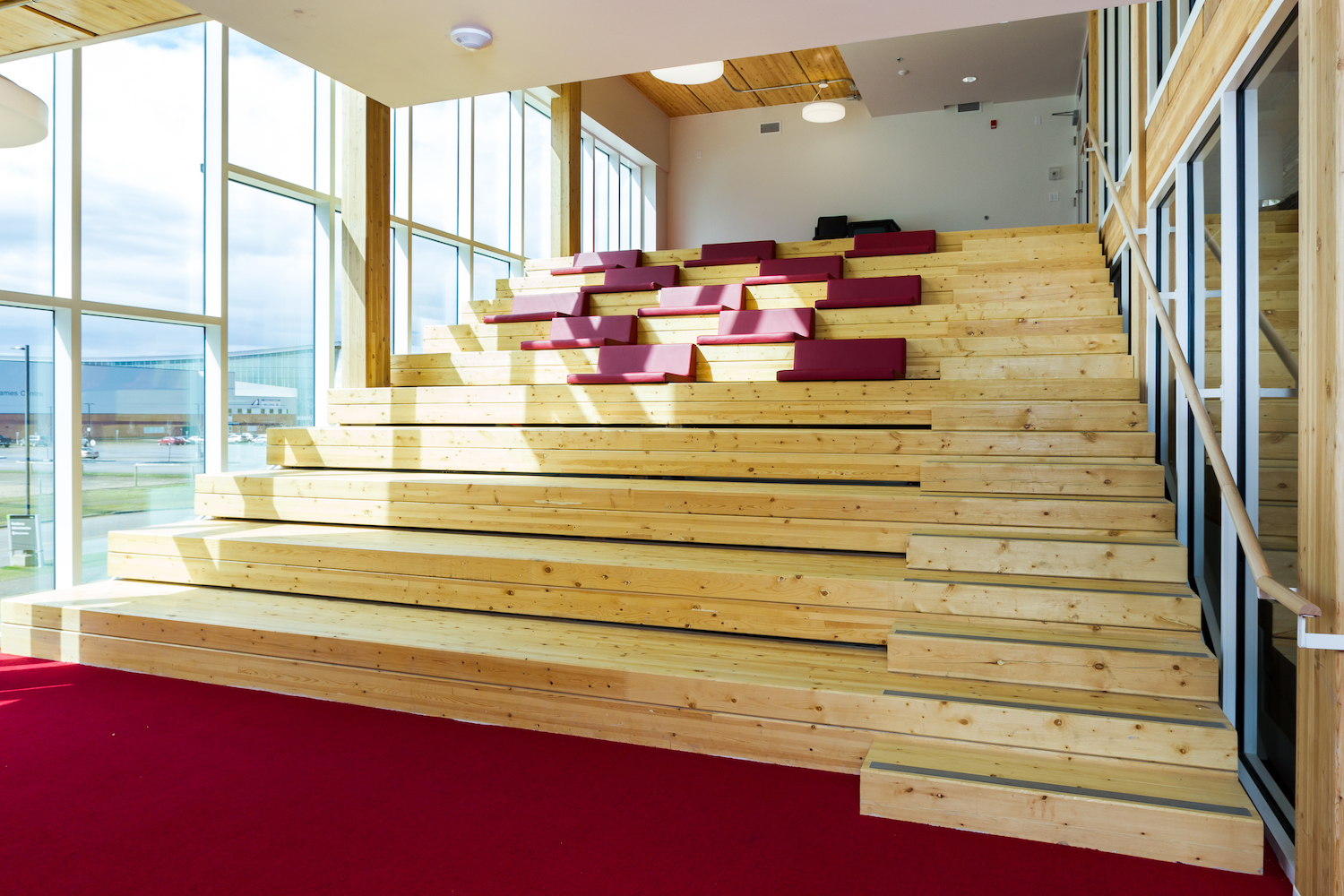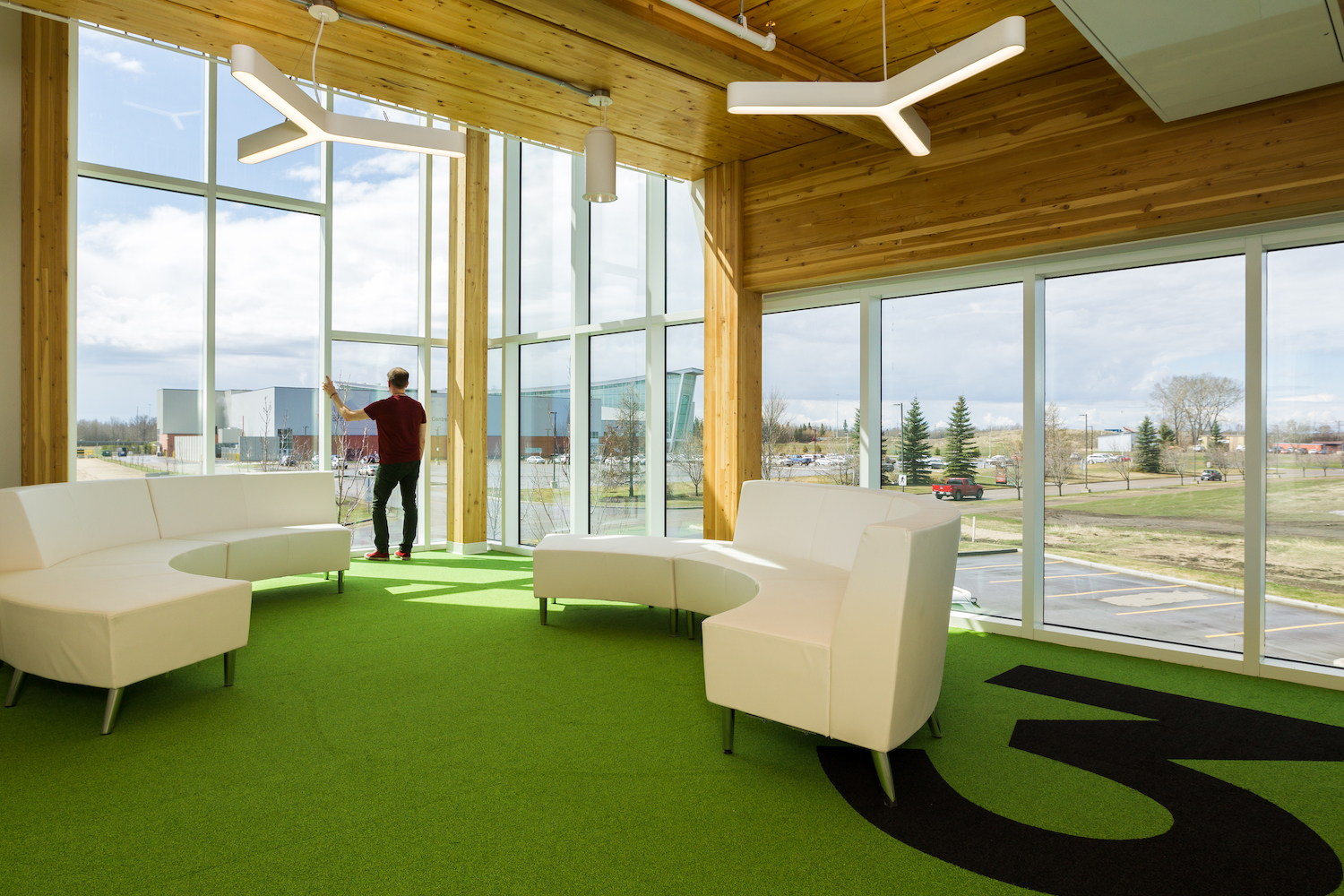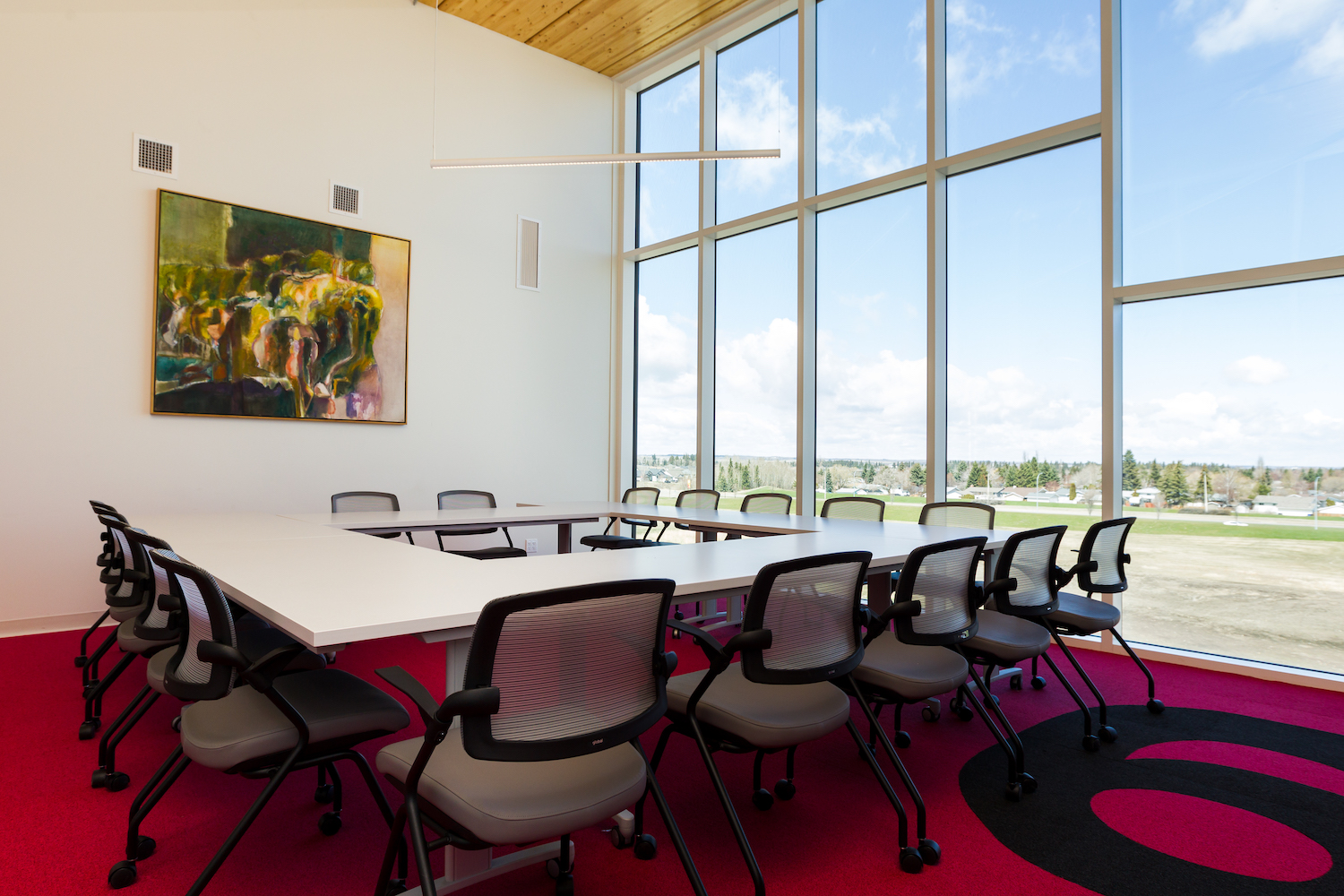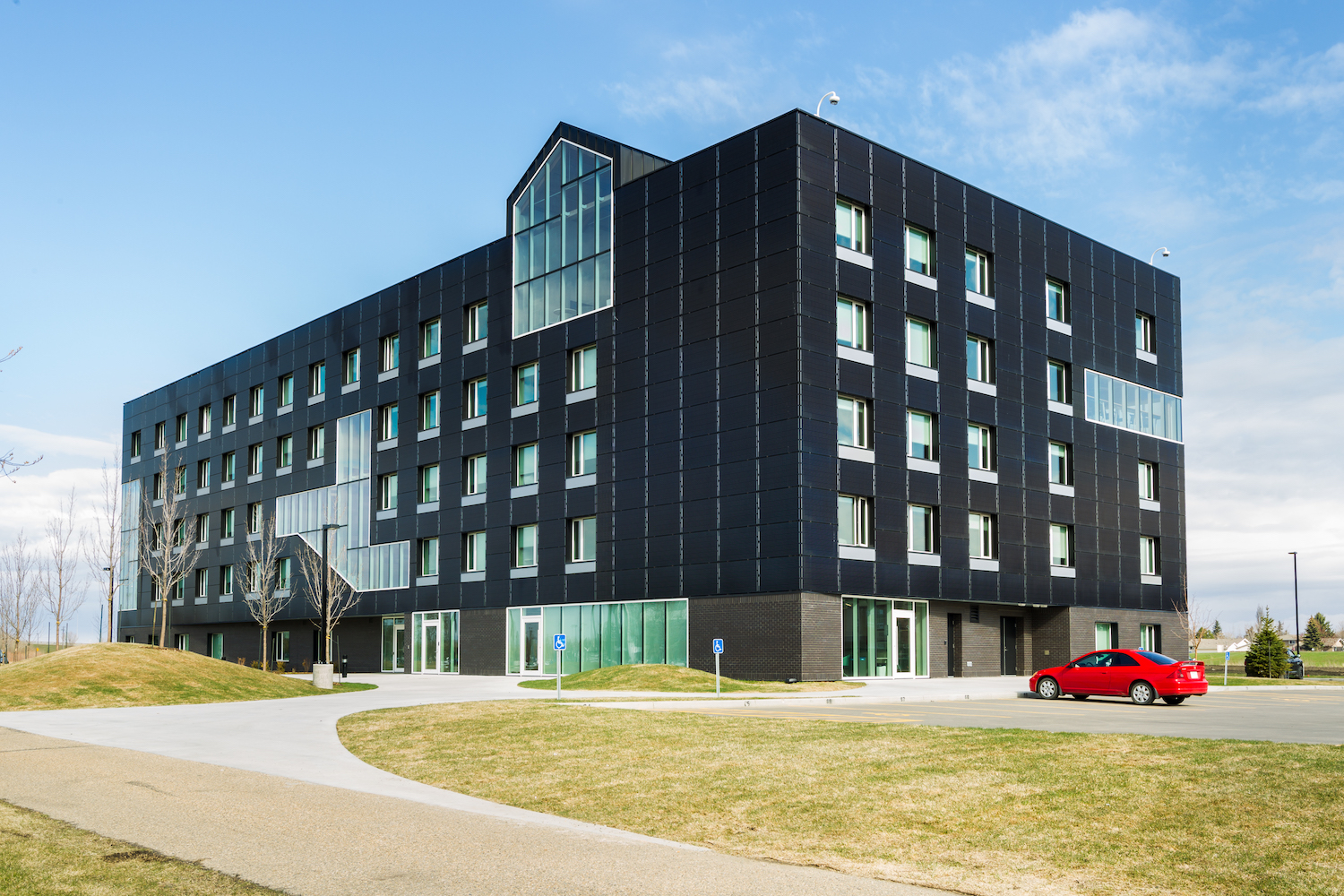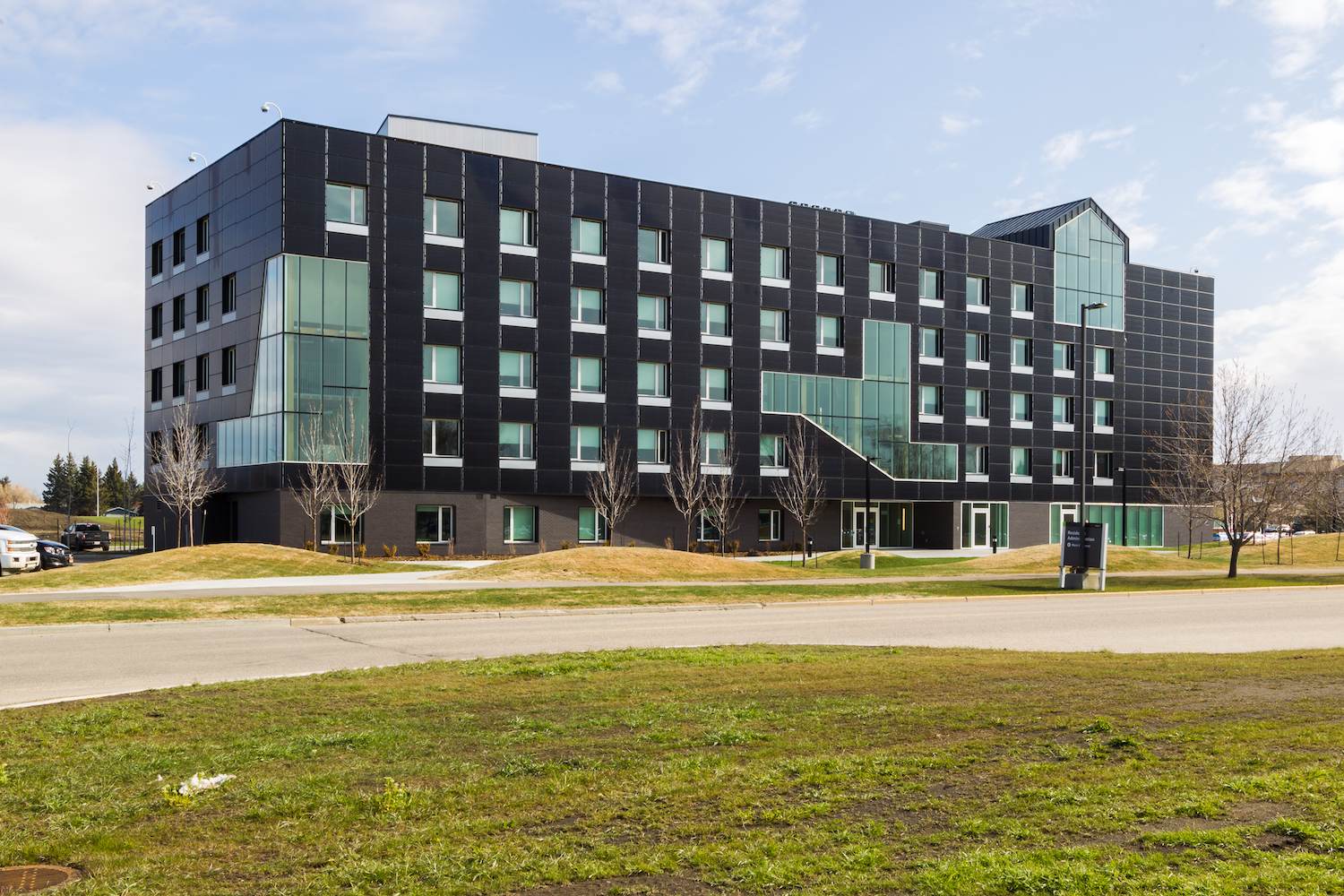 [Photo credits : Jeff Hilbrecht]