Introducing GlasCurtain ThermXL (Now Thermaframe 7)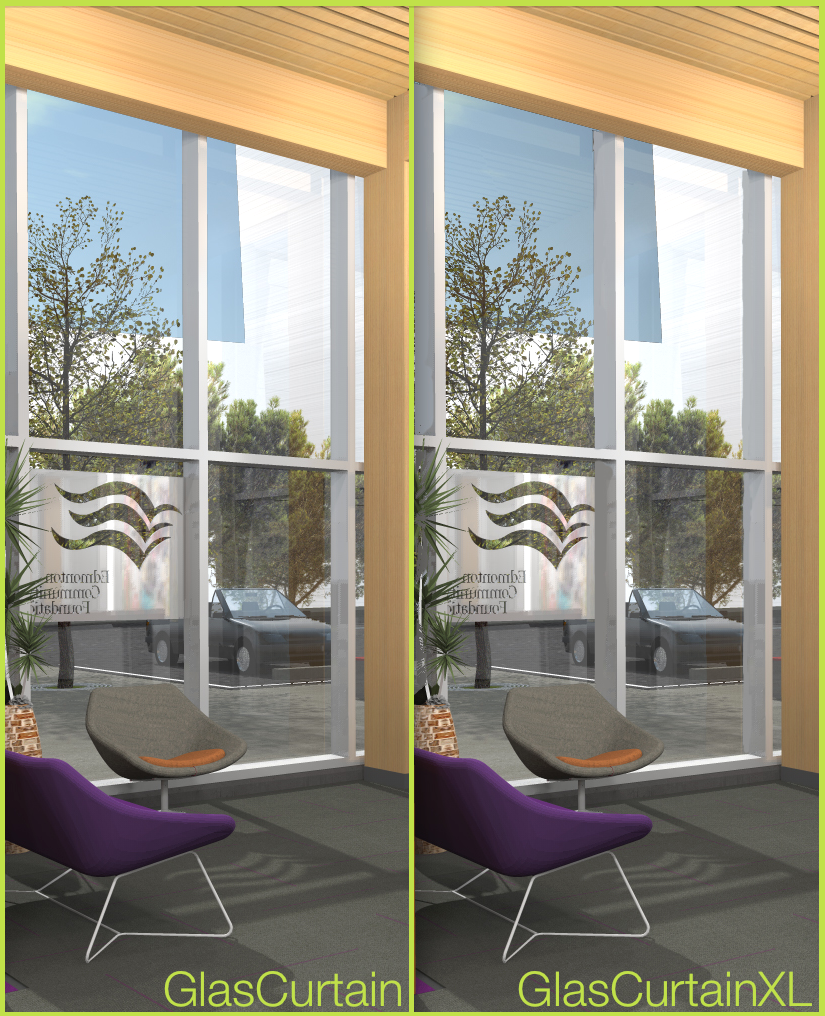 In case you hadn't heard, curtain wall is a fun business to be in!
In addition to all the light we get to bring into the world (wink-wink), architects and designers are continually pushing us to explore new technological boundaries while we in turn get to challenge them to think outside the conventional aluminum box. Ultimately, GlasCurtain benefits from new R&D ideas while the design community and their clients benefit from new products that they themselves had a hand in shaping. It's all very – to use a favourite 90's cliché – synergistic.
One of the most sought after fibreglass curtain wall options we hear requested is a deeper back section. It makes sense. While the standard GlasCurtain mullion is more than sufficient for the majority of low-rise commercial and residential designs, some projects demand even larger spans and higher wind load tolerances. The standard GlasCurtain mullion is, after all, 5.7″ deep (145mm) and only accommodates so much internal reinforcement. So what if you want to design even larger spans with fewer external supports ? Today, we're introducing the solution:
GlasCurtainXL (now Thermaframe7)
The newest addition to the GlasCurtain porfolio, GlasCurtainXL features a 10″ back section (253mm) making it considerably stronger than our standard mullion while still providing the same thermal comfort, reduced environmental footprint, and increased energy efficiency of the original. Visually, as seen in the side-by-side comparison above, the differences are modest if discernable. Strength wise, as you can see from the wind load charts below, compared to our standard mullion the performance of GlasCurtainXL system is seriously impressive. Sometimes bigger really is better!
In addition to the recently launched SSG system, GlasCurtain continues to grow its product line with much thanks to our friends in the design community. As ever, we remain committed to offering more intelligent and thoughtful curtain wall choices than anyone else and we're forever grateful to all of you for making it possible.  To better and bigger things!